Unique Agro tours for wealth creation to give you peace of mind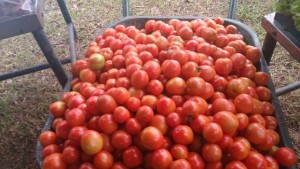 Won't you like to go on an Agro tour that will relax and revitalize your soul and body? Or would you consider an Agricultural tour that will empower you with knowledge to load your pocket or bank account? Look no further!
Check out our awesome agricultural tour packages specially designed by Hadur Travel and Tours, pioneer of Agro-tourism in Nigeria, designed not only to inspire but also to help you boost your produce beyond your wildest dreams.
These tours will be of benefit to all – your business partners, colleagues, staff and even your entire family. You are set for an experience that will enrich your life forever.
Our tours are to exotic places where you get in-depth knowledge and connect with resource persons that will change your financial future for ever as you invest at any point along the agricultural value chain.
Going forward, agriculture will be the center-piece of economic revival in Nigeria and this is no longer a matter of choice but a necessity for the country. You must tap into this, to increase your income streams through agriculture whether or not you have a secured job or thriving business.
Investing in agribusiness is not just about farming of crops or animal production, there are many wealth creating opportunities, some of which are not as intensive as primary production but can equally enrich your pocket. But the dividing line is knowledge and business support, which through our agro Tours we have a unique way of helping you achieve through to choice agro-investment destinations such as Songhai Centre in Port Novo, Benin Republic, Tel Aviv in Israel and much more.
We have many clients that have either launched into agribusiness or expanded their existing agribusiness projects after participating in one or more of our tours. Read below testimonial :
"Thanks for your support in my initial beginning on this project into agriculture.
My journey to Songhai Benin Republic did a great and a supporting mile stone to my feet of present day achievement.
After my return to Warri Delta state from Songhai i started my own Farm and named the company Memekings Farm which is situated at an area close to Sapele town name 'Mosogar".
I got a large scale of land and presently i have six solid fish ponds which was built by some of the Benin Republic guys. And i am almost completing my Pig building and hopefully to introduce the Pigs into it by end of the month July. I have several crops like: Cucumber, lettuce, Onion, Pepper, Cabbage, Sweet Corn, Pumpkin leave, Water Leaf, Water Mellon, Tomato, Okra and Carrot. I have also harvested my first cucumber and they were cool.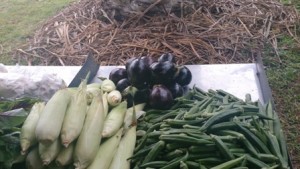 Thanks and i do hope you will get more nice and improved pictures next month. thanks."
Kind Regards, Ambassador Kingsley Edemi Abii.
More details here : https://www.smarttravelsuperfan.com/our-testimonials/
We also organise pilgrimages for spiritual up lift of our clients. To read about our Pilgrimage tours click link – https://www.smarttravelsuperfan.com/come-on-our-israel-tour-and-experience-the-land-of-the-bible-make-your-dream-come-true/
After participating in our pilgrimages, some of our clients have opted to join our agro tours.
This happens because they always return satisfied after the beautiful experience of the high level of professionalism we exhibit in ensuring their comfort and achievement of their goals for each tour.
Is yours is a company or organisation seeking to increase knowledge of your staff to expand your organisation's profitability through one form of agribusiness or the other or you are a business owner desirous of growing your agro venture to a profitable level, contact us to Join one of our great learning agro study or training packages this year or to design a package that would ensure you get the best value for your money.
To grow your Agro business to generate more wealth we invite you today to explore the opportunities of our Agro tours to Songhai farm in port novo or Israel Agro tour for rich learning. Dates for agro study tour are Songhai:
-Sept 18th – 22nd
-Nov 20th – 24th 2016
-6 months group training from 4th of Oct 2016 – March 2017, and
-Israel Agro Tour 10th Sept – 17th. Individual tours are also available all year round.
Get inspiration to start farming, food processing, bio gas buy machines whatever your need you will get experts to assist you along the way!
Simply leave a message on our contact form we will contact you or sign up for our newsletters today we will give you more information on our services!