Come on Our Israel Tour and of the Bible
Click here to download flyer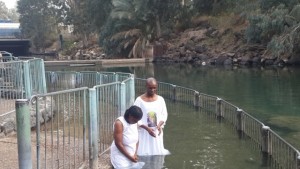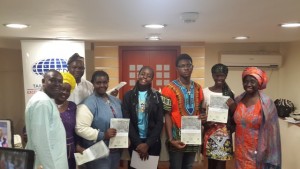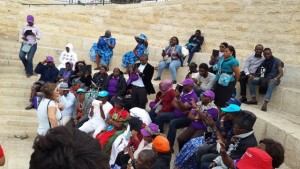 Make your dreams come true
Our pilgrimages to the Holy Land of Israel are an exciting blend of tradition for a variety of religions as the Bible land has great significance for them all. We have interdenominational tours, catholic, and protestant packages.
To travel to the Holy land in 2016, you have a variety of tours to choose from, monthly tours or group tours. Either October or December tour for all Christians. Our pilgrimage to the Holy Land is important as the place where Jesus' birth, ministry, death and resurrection took place.
During our tours to Israel, we offer a complete itinerary under the guidance of spiritual directors covering locations such as Bethlehem, Nazareth, Jordan and Jerusalem. On these specially packaged tours of the Holy Land, pilgrims follow the paths where Jesus and the Apostles once walked.
As a place, Israel is home to a rich, thousand year old history. Through our tours of Israel, pilgrims discover a new and exciting way of understanding Our Lord's life from the various destinations covered by our itineraries. Pilgrims have a chance to explore the rich culture that molded the life of Jesus Christ, while reflecting on the spiritual and religious significance of the land.
Our spiritual tours to the Holy Land don't end with visits to Israel alone though. We also offer itineraries for pilgrimages to the Holy Land complemented by further journey to Rome or other destinations with religious significance. In fact, among our itineraries for pilgrimages, our Holy Land and Rome tour are perhaps among the most interesting, taking pilgrims to the different lands which held significance for both the Old and the New Testament. Needless to say, we also offer pilgrims various options to enrich their Tours to Israel, whether following Our Lord's footsteps or exploring the rich history of faith through travel. Join us on our pilgrimages to Israel for an unforgettable experience.
Holy Sites we visit:
Tel Aviv, Caesarea, Nazareth, Cana, Tiberias, Sea of Galilee, Jordan River, Mt. Tabor, Jerusalem, Gethsemane, Ein Karem, Bethlehem, Qumran, Jericho, Dead Sea, Mt. of Olives, Gethsemane, Mt. Zion, Holy Sepulcher,
Our Package includes:
Visa procurement, Return flight ticket, warm meet & assist, best hotel accommodation, friendly English speaking professional tour guide
FEATURES:
– 6, 8, 10 days action packed tours to all important holy sites
– Boat ride on the Sea of Galilee
– Walk the streets of Jerusalem
– Float on the Dead Sea
– River Jordan Baptism
– Renewal of Marital vows at Cana
– Prayer & Praising at sites (come along with your prayer points)
– Visit the Wailing Wall
October trip Date – Rome & Israel [26th Oct – 8th Nov]
Rome & Israel package is a 2 in 1 tour with 2 packages. Either you opt for Israel i.e.  Depart on the 30th to return on the 8th.
Join us for 14 days of Excitement you won't like to miss! Visit important Holy sites in Rome & Israel
Israel Only [30th Oct – 8th Nov]
A packaged tour for pilgrims to visit Israel alone. You will be joining other faith-filled pilgrims for networking and spiritual growth.
December Date [18th – 28th Dec]
Our Awesome December to Remember trip is a Nativity Themed trip focus point is Bethlehem & Nazareth to celebrate the birth of Jesus.
Join Christians round the globe to sing "Joy to the world" in Bethlehem where the Story began
Contact us today to book any of these tours or to request your own special tour we will give you a memorable trip
Read testimonials of our satisfied clients here – https://www.smarttravelsuperfan.com/our-testimonials/
Registration has commenced don't be left out.
Fill contact form or mail us to get full details of your preferred tour
To read about our Agro tours click link – https://www.smarttravelsuperfan.com/unique-agro-tours-for-wealth-creation-to-give-you-peace-of-mind/