Discover wealth creating opportunities at Israels Agro Mashav 16
There is no doubt that Israel is a seasoned and respected leader in Agriculture and a renowned market of fresh agricultural produce.
Since 2012 when Hadur travels lead 20 Agro professionals to Israel Agrictech 12 and Agritech 15 we have not looked back as we are encouraged by positive feedback received from tour beneficiaries as well as numerous requests for both local and International agricultural tours from our clients.
The Agricultural sector is at the moment receiving a lot of attention sequel to the dreaded oil crash in Nigeria and the attendant challenges facing the economy. On our part we continue to promote Agro tourism as a learning and inspirational tool, How? You may ask; our tours expose participants to hidden wealth creating opportunities in Agriculture.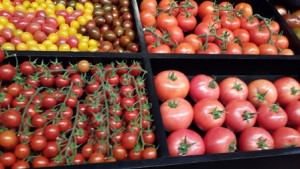 Our Amazing June 3 in 1 agricultural tour to Israel will take you on a life changing journey to the Agro Mashov Exhibition 2016 to net work with world leaders it will also expose you to rich learning on our specially packaged field study tours to different agric centers like a visit of Aro & Beit Dagan Floriculture at. The Agricultural Research Organization (AR0), The research arm of the Ministry of Agriculture and Rural Development, responsible for most of the agricultural research conducted in Israel with time for leisure and visits to historical Biblical sites
What is Fresh Agro Mashov Exhibition?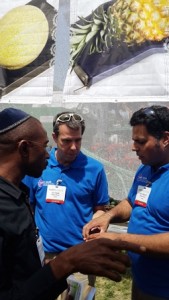 Agro Mashov Exhibition comes up in Israel at the Israel Fairs & Conventions Center, Tel-Aviv, from 28 -29 June 2016 it is the largest annual international agricultural exhibition in Israel. Where the world's leading players in the marketing of fresh agricultural produce will gather we thought as a field player in agriculture you would love to be part of this exclusive event.
Here is why:
For the last 22 years "Agro-Mashov" agriculture exhibition in Israel has been identified as the central and most important meeting point for the agricultural industry in Europe, Asia and Africa. Participants from the 3 continents will meet in Tel-Aviv for two days of fascinating meetings with the pivotal players in the world's agricultural sector.
Exploring this great exhibition is an eye opener for all with a passion for agriculture including practitioners in areas of research, development, manufacture, marketing and distribution of fresh produce and agricultural technologies, buyer agents and of course the farmers come learn the secrets of great wealth.
Benefits of attending Agro Mashov Exhibition :
Meet bulk buyers, investors, key decision makers and agricultural officials from different countries around the globe
Promote your products, brand and establish contacts with local Israel distributors and resellers
Network with agribusiness leaders and experts round the globe
Benefit from our expertise & experience to enjoy a stress free well packaged tour
Israel is a seasoned leader in the market of fresh agricultural produce discover new opportunities in new markets to be identified.
Learn secrets of Israel's success in the development of new fruit, vegetable and flower species.
Agrictech 2015 Testimonials :
Mbaegbu Chuks Augustine : Farmer
"A two-in-one tour that exposed us to opportunities of increasing our
Productivity in a seamless way, and we had fun while doing good business".
Adeniyi Sola Bunmi – Agricbusiness Consultant
"I thank God I made the trip, it's such a blessing to my business and spiritual life"
Join our awesome June 26 th  – July 3 group as we lead passionate Agro professionals to Israel Agro Mashav 2016.for  inspiration and exposure you will learn latest techniques in Agriculture
Fill the Contact us form now to get full details of the trip and your enrollment form don't be left out learn from global experts.