Frequently Asked Questions On Our Inspiring Songhai Tour Packages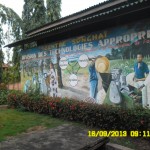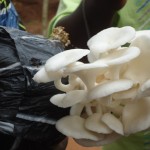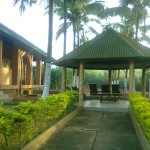 Question:- What is Songhai Farm all about?
Answer:-Songhai Farm is an integrated farming Center with waste to wealth opportunity that exposes you
to on site learning  on the farm.
Question:- Where is Songhai Farm located ?
Answer :-  Songhai Farm is located in Port Novo  Benin Republic
Question:- How many sections does the farm have?
Answer:-   Roughly 15sections these include  : Poultry, Mushroom, Bio gas, Piggery, Food Processing,
Snail keeping, Crop  Farming , Food Processing, Techniques of Fertilization, Fish Farming and Machine Fabrication.
Question:- What are the benefits of touring Songhai farm?
Answer:-  A great advantage of touring the center is that  it gives you exposure, networking and learning.
Question:- How many tours do you have in a year?
Answer:-  Quarterly Group study tours and all year round individual, family, study and leisure trips are available
Question:- Is it convenient for a working class individual?
Answer:-  Yes we have weekend tour packages for those busy during the week .
Question :- Can I have a private tour with my family and friends?
Answer  :-   Yes we will tailor make a tour that will match your taste and need for study and leisure.
Question:- Do you have a group tour organized for students or work force?
Answer   :-   We have educative packages for students, business associates tailor made to meet your need.
Question:- What is the price range of your tours?
Answer:-   Our tours are affordable, price depends on the number of days package required.
Question:- How long do your tours last?
Answer:-  1day, 3days, 4days, 5days budget, 2 weeks study tours depends on what you hope to achieve.
Question:- Apart from study tours what other packages  are available?
Answer  :-    We have hands on training, leisure, weekend, family, honeymoon, holiday, health etc.
Question:- Steps for joining Songhai farm tour?
Answer:-   Send your tour date or month. Type of tour requested to get a quote.
Question:- What does the package include?
Answer :-  Return transportation in a comfortable bus or car,( optional ) Accommodation on the farm in (single, Mini, and VIP Suites etc), Delicious farm fresh Healthy meals, daily friendly tour guides, Sightseeing to Cotonou on request.
Question:- If we are based outside Lagos, what can you offer?
Answer  :- We will arrange a flight to Lagos and pick you from the Airport to Cotonou at an extra cost .
Question:- What other services do you render?
Answer:- Group and Individual Pilgrimage tours to Israel ,Agro tours to exhibitions, Business tours, Vacation and Holiday.
Leave your request or questions on our contact form to get your quote.
Hurry take action today, we have affordable packages for everyone young and old rich learning to take your agro venture to the
next level .
Unbelievable Wealth creation through agro tourism !
Join wise men Book your very own  tour to meet your need today  !
Contact free us to get your very own tour   hurry don't be left out
   we have affordable packages for everyone young and old  rich learning