Do Something Extraordinary this summer
Its Summer time  again and we  have a package  to delight you  our customer   a unique trip  for our you and your loved ones . Trust me to think of giving you the best this summer . Why not join us for a world of excitement this season! A green dream vacation that will take you close to nature here on the west coast of  Africa, come join our fun package, see nature, eat healthy meals ,visit the sandy sunny beaches, imagine talking about Africa's rich culture to the children without exposing them to the sites, our heritage, our roots Simply put-  it's really important to expose our children to the rich cultural heritage of our continent.
They need to see feel explore to get deep insights if you love travel and you have seen many sights in Europe we invite you to take a break this year just a few hours' drive away is a beautiful agro tourism centre you must not only see but, you need to explore feel its Beautiful scenery, comfortable clean accommodation, serene environment, refreshing unpolluted fresh air , healthy delicious meals,  break from the stress of city life. Get good value for money plus more than you bargained for! What more do you want? We get excellent reviews for our tours all the time – Lady Dayo   has this to say – A highly recommended tour for you and your loved ones: .   It is important to show our children Africa, this is an inexpensive and fun way to do so! If you are giving the usual suspect summer vacation spots a miss this summer, consider Songhai!
And its  not only our words
Just Wow!
 Songhai is a fantastic place to visit, whether you are interested in farming or not. The kids loved it! Hadur, planned everything down to the letter and follow-up with us till we arrived. The farm staff speak English and everyone was very helpful. Hadur, also got  us a great deal on our rooms, we got an upgrade without paying extra! The kids have been asking when we are going back, and the short trip to Cotonou was worth it, had to visit the Ankara market as well! We will definitely use Hadur again! Thank you' Dayo  Oluwole
Acquire professional know how and skills about farming at Songhai farm centre and Accra as we visit Farms , food processing, bio gas marketing, farm management , sites for leisure get this and  much more from professionals -You will never be the same.
Comfortable executive ground travel
Best accommodation in single room or suite
Study tour of selected sections of the farm
Rich networking
Please spread the word!   What are you waiting for?
  Join  our Port Novo / west coast tour
 Call today to book your own family packaged tour- hurry today don't be left out of the fun!
 Simply choose your dates or join the group tour from  August 18- 26 .
 we will do the rest you will not be disappointed trust Hadur travels to give you a treat of your life!
Check us out  today we always deliver on promise
To get your quote today
Simply   send your info :
Travel dates
Number of people
What is your choice  a simple visit of the farm, or  a study tour
Remember to specify area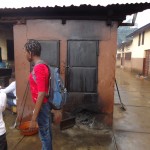 s of interest for  study tour