Take a Thrilling Christmas Family Vacation To Israel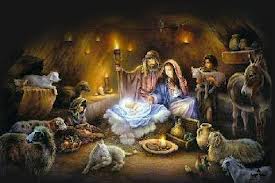 Family Vacations Are A Great Way To Build Memories With Your Kids no matter what you want to acheive this December we will show you how .
We invite you to take an awesome December Vacation doing something different knowing you will not spend a penny more than you have to – Take advatage of an unsusual vacation by our company .
This is the last opportunity to join our thrilling  well packaged December  To Remember  family tour  come December 2012 today to   avoid  last minute rush.
We thought you would love to do something different this year so we put this breathtacking package in place with you  in mind .Why not do something extraordinary and unique  that will give you life long memories to excite you . Don't  Miss out on  this our once  in a life  time Offer to excite the whole family !
Explore The Wonders Of Israel this Christmas Season at our special discounted price .Last december over 40,000 people from all over the world visited Bethlehem for christmas.On christams eve join in these events:
Concert of the Christmas Carols in the Manger Square
Christmas Carols in the Evangelical-Lutheran Church from 7pm
Midnight Mass in the St. Catherine Church – Nativity Church. and much more .
Or won't you love  to revisit history in a royal way and Enrich your Spiritual life? Knowing   you have a special place in your heart for Israel where Jesus walked  Marvelous but true our tour gives you an chance to explore the wonders and beauty of Israel for a pleasant vacation, beautiful , delightful,breathtaking more than you can imagine.
Join today this is the best opportunity you have been waiting for  and  here is why this is a special super Xmas package to delight you to feel breath and explore Israel from Nazareth, to Bethlehem and Jerusalem  contact us today https://www.smarttravelsuperfan.com/contact-us/
Enjoy your december vacation in a thrilling way  email us today