Thinking of How to Pamper Your Family This Season ?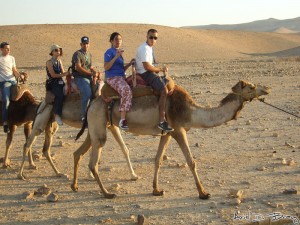 Family travel is one of the greatest experiences you can have with your loved ones especially after a year of hard work finding time to spend time with those that matter most can be a way out . Certainly this trip will mean different things to everyone who comes along – for kids, it will be a source of lifetime memories; for parents, it's a unique bonding experience with their kids; and for grandparents and other relatives, it's a chance to spend uninterrupted time together. But for all involved, traveling together as a family is an opportunity that shouldn't be passed by.
As rewarding and comforting  family travel is, it can be a challenge to organize. When you consider the work that goes into a simple getaway trip for two, adding more people of different ages adds a whole new dimension. However, you shouldn't let that stop you from making a journey together – all you need to do is  just call in some extra help to coordinate. If you rely on travel experts like the ones at Hadur Travel, who have been organizing top-quality tours and vacations to suite every taste and purse  for  years, you can be sure that everything will be organized perfectly. What's more, the expenses associated with planning group travel can actually be minimized by a top agency like Hadur – you might find savings of up to 40 percent over what you'd pay to do it all yourself.
Consider these tips for planning your great family travel getaway.
* Have a planning session. Deciding to travel together is the first step – but where will you go? The world is your oyster, rich with choices that will please everyone. To make the selection process a bit more fun,ask evryone to sit round a drink and snack. Ask all the travelers to come prepared with three destination choices. You can see which choices are the most popular among your group, and each person can make a presentation about the merits of their favorite choices. Discuss the pros and cons, narrow the choices down and take a vote to determine where you'll be headed.
*Save stress by skipping the "do-it-yourself" mindset and the work it requires. Using a tour company like Hadur to plan family travel can dramatically cut back on your pre-departure to-do list and eliminate concerns about things going wrong once you're on the ground. They can take care of everything from transportation to sightseeing to accommodations – along with a birds eye for exclusive access to places and people you couldn't experience on your own and including most travel expenses, from admission fees to tipping, in one up-front price – all you need to do is show up and enjoy  we take care of the stress.
* Make sure kids are happy to join in the fun. While there will be plenty to do once you arrive in your destination, particularly if you're going on an organized tour, time spent in the airport and on the plane can feel long for young travelers we cut out on this with our pre arranged meet and assisit at the aiport. Pack an activity or book they enjoy to pass the time. And be sure that kids are ready to have fun by ensuring a good night's sleep before departure, or before activity-filled days on your trip. A night of sound sleep can make for a long, happy day of fun.
* Let everyone participate. Many tour organizers give you a choice of activities to participate in, and it can be a wise decision to let everyone choose a favorite option. Family travel is as much about trying new things as it is about being together, so sharing in each person's choice of activity can be a fun bonding experience.
For more information about having a thrilling  family travel  this christmas and ways to make the process easier, no matter where you choose to go, visit Israel –https://www.smarttravelsuperfan.com/take-a-thrilling-christmas-family-vacation-to-israel/