Awesome Songhai Family Tour Package
Wow, here is  great news for you !!!!!!!!!!!!!!!
Hadur Travels promises you an exciting & memorable holiday package at  low cost for the entire  Family  this festive Season  to Songhai Farms in Port Novo
Our  awesome holiday package  will give you a unique trip you wont forget in a hurry  to delight  the whole family .
Trust Hadur travels to think up something new & exciting we want to give you a memorable holiday this Season.
Join us for a world of excitement & fun as the season unfolds!
Don't just imagine a green dream vacation that will take you close to nature here on the west coast of Africa, come join our fun package, see nature, eat healthy meals, visit the sandy sunny beaches, do more than simply talking about Africa's rich culture to your children without exposing them to those sites, our heritage, our roots Simply put- it's really important to expose children to the rich cultural & agricultural heritage of our continent.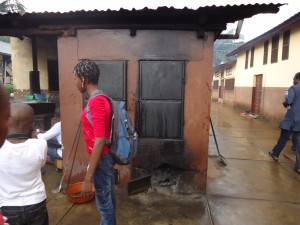 We invite you to take just a few hours 'drive away to a beautiful Agro tourism center you must not only see but, you need to explore also smell it feel it's Beautiful scenery, comfortable clean accommodation, serene environment, refreshing unpolluted fresh air, healthy delicious meals, break from the stress of city life. Get good value for money plus more than you bargained for!
What more do you want?
Its not only our words – We get excellent reviews for our tours all the time –
Date :  choose your dates

send number of people
Our Package  Covers :
Transportation from Lagos to the Farm in a comfortable  air conditioned  car , another vehicle from the farm will pick you up from the Nigerian side of the boarder to the farm,  a simple visit round the farm or if you choose to study on the farm no of days study fee, 1 day each trip to Port Novo, Cotonou and slave trade center at leisure.Packaged to your taste.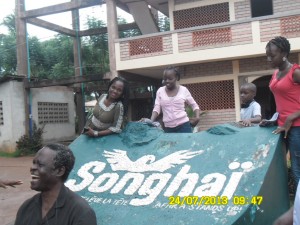 Homely & clean farm accommodation in a VIP room, Mini Suite, Single room with air conditioner, wifi ,fridge, TV, in a bungalow depending on your choice of room.
Explore an integrated farming system like never before and learn cool secrets of great farmers.
Show your children the art of  Fish farming, poultry, mushroom, crop production  bio-gas and waste to wealth secrets – all they  have ever wanted to know about farming.
English speaking guide for simple visit round the farm.
Transport for day at Leisure to Cotonou
For more information read our frequently asked questions   here –
https://www.smarttravelsuperfan.com/?p=745
Testimonial :
Thank you so much. We had a splendid time at Songhai Farms. Every arrangement done by Hadur  Tours excellently executed. Made friends with another family we had shared the bungalow with. A simple place but filled with much gain. Overwhelmed by the huge natural blessings God has given us in Africa yet untapped…Motivated to wake up and also be a change agent in our community. It was restful, peaceful and yet provocative short Easter break. My family can't stop speaking well of the trip. I am sure we will visit again soon! Keep up the good work.
Mrs Obi
please contact us for any more information or any other questions you may have.
Hurry to book your very own family tour for relaxation and fun  as soon as possible so we can reserve a room for you.
Don't  delay one minute leave your travel dates and information on our contact page  and we will promptly send you a quote