Agro-tours – Link to wealth creation in agric value chain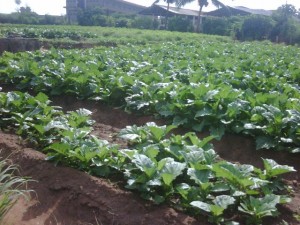 The agricultural value chain is described by experts as the whole range of goods and services necessary for an agricultural product to move from the farm to the user or consumer. So, a primary producer of crop or animals for consumption or industrial purpose, typically known as the farmer, is just at a location in the value chain but could choose to be involved in other parts of the chain by adding value –providing additional goods or services or simply leaving it to others.
As a result of exposure to cutting-edge, up-to-date practicable techniques that are being adopted in certain places such as Songhai Farm Centre in Benin Republic and Israel, which has one of the most sustainable farming systems, many entrepreneurs now reap very high returns on their investment. There are no doubt immense opportunities for wealth creation inherent at every point in the Agricultural Value Chain, including primary production, especially when accompanied with value addition.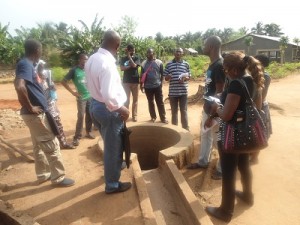 Olufunke Taiwo, chief executive, Hadur Travel and Tours Limited, pioneer of agro-tourism in Nigeria, says "the difference between creating or reaping wealth at any point in the agric value chain is knowledge. A farmer or an investor in any other area of agribusiness may just work tirelessly for many years and reap very little or nothing if they lack knowledge on how to tap wealth from their agribusiness.
"So, Hadur Travels' role in this is to inspire and expose farmers and other agribusiness investors to rapid development in the agric sector by way of unique and inspiring agro-study tours. We choose the destinations very carefully to ensure our clients get the best cutting-edge and up-to-date knowledge on very practicable wealth creation ideas in any field of agribusiness – whether it is primary production or at any point along the value chain."
Taiwo adds that "the bottom line of every business venture is wealth creation, to make more profit by putting in new ideas and fresh techniques that will move the business forward in the marketplace."
Based on success stories of her clients, she says "agro study tours show how to start, develop or grow a farm or any agribusiness venture. Many of our clients have created wealth learning from our amazing agro-study tours. They have learnt how to minimise losses and soar their profits; they uncovered farm wealth creation secrets. We also help agribusiness owners organise hands-on training or individual study tours for their staff. So, for those planning to start or grow their own sustainable agro venture, our study tours will show them how.
"Our next tours to Songhai Farm in Benin Republic will hold August 10 – 14, and November 17 – 21, this year, while our Israel agro-study tour will hold September 14 – 21, this year. During these tours, which we carefully design, the agro-tourists get professional knowledge on crop farming, food processing, livestock, fish farming, bio-gas production/waste management and marketing reach networking.
"The tours are for practising and aspiring farmers, students, associations, individuals with investment interest in agriculture or with just a passion for farming. Due to the serene nature of the farms we visit, couples and entire families have also come on our tours and they relaxed, bonded together as a family and made new friends. "
Samuel Fadare, an agric consultant on one of Hadur Travel tours, says concerning one of the tours, "The Israel Agro Study Tour is dedicated to those who aspire to become big-time farmers in specialised areas."
John Jimoh, another consultant, says "the knowledge gained at Songhai has continued to help, especially in the organic livestock project with a particular client in the Niger Delta region."
Mbaegbu Chuks Augustine of Ecocities Initiatives says "the knowledge I gained from my visit to Songhai has also helped to grow our poultry farm beyond imagination. In addition to that, we have started both tomatoes and green pepper farming in Enugu. Enugu is not known for growing tomatoes in commercial quantity but we have been able to achieve that. "
Taiwo also states that "on our part we will not relent in our efforts to continue to search for renowned learning centers to provide our clients with in-depth knowledge of agriculture that they seek.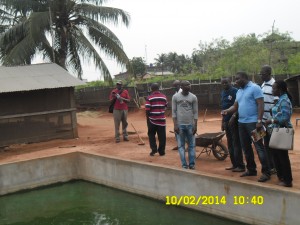 Source : Oluyinka  Alawode
Business day