5 Day budget Pilgrimage To Israel Exciting Thrilling & Refreshing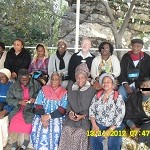 A trip to Israel is More than Exciting … It is life-changing too!
People's single greatest expression when they return from a visit to Israel is, "I'll never be the same." Believe me no matter how short the trip  Something about sailing on the Sea of Galilee, walking the streets of Jerusalem, and viewing the empty tomb creates an eternal change of heart and spirit.
Wherever you go, you can sense God's presence. When you visit Israel, God's Word becomes clearer, your faith becomes deeper, and your passion for the Lord becomes stronger. We believe that, once you visit Israel,you'll never be the same! Let your dream  begin to unfold  here read more.
Discover the depths Of the Bible land stress free in 2013 Visit Holy LIFE CHANGING SITES from Jerusalem, Bethlehem, Nazareth   and Galilee to explore the root of your faith & meet Jesus in spirit there.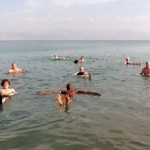 Take a dip in the dead sea , boat ride on the sea of Galilee  your life will not be the same-  enrich your spiritual life Join our  Amazing 5 day budget tour today at an unbelievable price you will be glad you did .
Date 19- 25th August  with option to extend to 28th with leisure time details here
https://www.smarttravelsuperfan.com/amazing-israel-summer-fun-packages/
Package includes _visa procurement, flight booking, 3 delicious meals daily, homely hotels, ground transportation, jp certificates ,free gifts
Hurry to book your seat don't be left out !