Explore The Root Of Your Faith With Our Amazing Spirit-Filled Executive Pilgrimage To Israel.
'Our Feet Shall Stand In Thy Gates O Jerusalem' (Psalm 122:vs. 2)
How would you like to revisit history in a royal way to Enrich your Spiritual life? Or do you have a special place in your heart for Israel where Jesus walked? Imagine this wonderful opportunity to visit two countries at the same time .How ?I hear you ask .on our Rome & Israel trip we start out by touching down in Rome where the story unfolds then we proceed to Israel  .  Think for a moment  this might be the most important information  you have received.
Here is why:
We provide you with a stress free, Executive Tour to the Holy Land of Israel  and Rome walking, feeling, touching, all those wonderful places you read about in the Bible.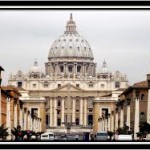 Why Italy ?
Italy,  is a Territory of Faith and Spirit .Of Israel you need no formal Introduction We start out with Rome as the heart of one of the world's most significant religions , Italy has always been a destination for  all who have made their faith a way of life and who wish to explore the roots of a world that has produced art, architecture, and of course Religion.  No argument it is the ultimate destination for religious pilgrimages  the Capital of Christianity and Seat of the Papacy, where one can find St. Peter's Basilica, the largest Christian church in the world.
Jerusalem Of Gold  !
A visit to the Holy Land Of Israel needs little introduction to you my reader ,but its more alive than you can imagine it's a journey walking in His footsteps your Bible in hand  and believe me its not a dream it's a deep spiritual walk for real that will touch your spirit like no other thing and change your outlook forever. You may find this hard to visiualise but from the feed back received from our clients we are convinced that no other tour company does it better than HADUR TRAVELS we certainly support you to make your dreams of visiting these Holy Lands come true .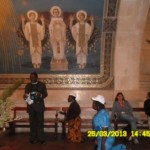 TOUR DATE-  Oct.28th – 7th  Nov. 2013 (Details below)
Our carefully planned programme is a 10 Day Action packed  Best pilgrimage to Rome & Israel visiting Holy Sites in Jerusalem, Nazareth, Galilee, Bethlehem, Yardenit (River Jordan ), Quaratal -Mount of Temptation,Cana here you will get to renew your wedding vows and many other important sites to meet your spiritual need at an affordable price.
Touring with us gives you the assurance that you will have not only  a comfortable trip but a fulfilling tour as we take full responsibility for all your travel arrangements to ensure you have a hitch free and relaxed journey.
Services you will enjoy include:
– Flight arrangement
– Visa Procurement.
-Warm & comfortable accommodation in Tourist  Hotel
– Experienced and Friendly English speaking tour guides
-Luxurious air conditioned intercity transport
– Immigration assistance in Israel with the Support of our ground agents
-3 delicious meals daily full board
-Medical & Travel Insurance
-Free Gifts, JP badge, pilgrim certificates, caps
Did I leave anything  ?
Yes we have fantastic rates for couples and Groups
We love to give our couples the opportunity to renew their wedding vows in Cana of Galilee.
Why not  contact us today to get full details !
Trust me you will never be the same Network and fellowship with pilgrims of like minds
Call email us today to make  your  reservation.