Songhai February 17-21 Study Tour 2013 Testimonials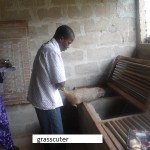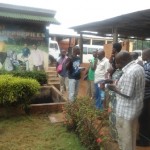 Read what  our satisfied clients had to say about our february tour  summary of experience of  participants   on the study tour –    Good Skill Acquisition, very enlightening and educative, the experience is mind blowing and informative, exciting, unforgettable, awesome and revealing, great and rewarding  below are details of  their individual comments  –
MR. ADEWALE OJO – Student OAU
The experience is mind blowing, educative and informative. Whoa! This tour creates in me more interest in Agriculture and gives me hope for the future that I can make it through Agriculture. I also believe it will help me in my proposed A & G Farms, in order to restore the glory of Agriculture back to Africa.
MR. ABIODUN TAIWO – FARMER
I love every bit of Songhai Farm. There is no part of this Farm that is not a unique experience. Tour of Songhai Farm was awesome and revealing, I would be very happy to do it again in future.
MR. OLUMIDE AKINOLA – property developer /farmer
The tour was well packaged, exciting and very educative as well
Dr.MRS CHIDIMMA   AKINOLA – medical doctor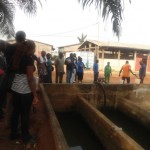 The tour of Songhai was enlightening, and makes me realize that there is lots of money to be made in Agriculture.
Ms OLUYINKA   ALAWODE – journalist
The tour of Songhai Farm was very educative and enlightening. This is a tour I guarantee for anyone with even a little keen interest in Agriculture. Tour of Songhai Farm is a must attend for everyone.
OKOYE AZUBIKE    – Satin Farms:
An incubation centre, excellent for intending farmers and a fulfilled expectation
summary  :  What part of the tour did you    enjoy most?
Reply:  The Snail and Mushroom Farming, Bio Gas Production, Renewable Energy, the Excursion and Lectures, Fish Farming, the Interactive Section, and Everything about Songhai
Tour gets a new date 21st  – 25th July  registration has commenced register today !