Memorable Easter Tour to Jerusalem .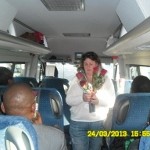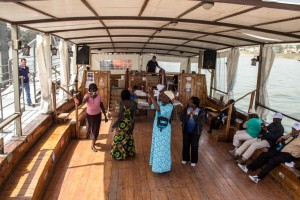 Our  April Executive Jerusalem package  was a special tour  carefully designed to satisfy yearnings of our valued clients to celebrate Easter in Israel, since some had experienced Christmas in Israel and thought the Easter celebration would further enrich their faith.
What we did not know was that this years event would coincide with the Pesach celebration or Passover which is an annual festivity to celebrate the miracle saving of the first born sons of the Israelites when they were about to depart from Egypt as the Angel of destruction struck overnight killing the first born of the Egyptians as we read from the Bible. We were treated to unleavened bread in the hotel, since in Israel food which 'rise' as when you add wheat to do doughnut are not eaten at this time.
This specially packaged exciting tour started with a walk down the Palm Sunday way in the footsteps of Jesus and continued to Mount Carmel of Prophet Elijah, Nazareth, Galilee, Bethlehem, and the site of suffering, crucification and Ascension of Jesus in Jerusalem. We joined thousands of other believers from all over the world on a procession through Via Dolorosa i.e the way of the Cross on Good Friday, the mid night mass at the Holy sepulcher on Saturday to commemorate the Ascension and many other activities reminding us of the Passion as well as Death of Jesus. Jerusalem was filled with tourists who wanted to have a firsthand feeling of this event in their lives.
Memories of our pilgrimage leave an indelible mark in the hearts and lives of the pilgrims starting with the warm welcome with flowers the closing JP Ceremony with Tailor Made tour staff at the Shalom Rimonim Hotel in Jerusalem which filled our newly decorated JPs Hearts with joy, below they share some comments and experience on the tour:
Ogunbola Kayode .
I testify with all available evidences at my disposal that Hadur Travel and Tours ltd is a wonderful travelling agent. A good guide was arranged for us, the two hotels that we were lodged are of international standard.We visited virtually all bible historical spots; and enjoyed every bit of our stay in Israel. We eat delicious foods in variety,  Toda raba.
Signed (2/4/2013)
I Ap. MH. Pro E.O. Adepoju (JP),
I had a wonderful experience with Hadur / Tailor made Tours.
I really enjoyed my travelling with the Agents, the human relations is excellent the driving throughout our stay were superb. It was really worth the payment; I did not regret my travelling with Hadur Travel & Tours.
God bless them all, because no stone was left untouched.
Alabi Elizabeth
The journey is very interesting, what I have dreamt about came to fulfillment. I use to appreciate the sacrificial love of Jesus but now I am fully wonderful and more appreciative – I thank God for this.
Most/Snr Apostle Prophet Adepoju JP.
The entire trip was exciting, educative, entertaining, rewarding and spiritually fulfilling. The travel agency and the host company were wonderful, the tour guide was rich in experience she has great attributes of patience and perseverance. The hotels were of good standard, people of Israel were friendly and accommodating. Certainly, I would be back again.
Omotoso  Victoria :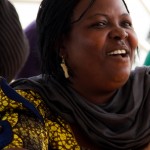 I went for the Israel tour This March 2013, I have to say this is the best trip ever , had a lot of fun and I enjoyed every bit of the trip. Hadur travels did a very good job, I would definitely tour with them again !
We cannot but feel satisfied when we receive these testimonials while we continue working hard to ensure we meet  our goals of encouraging all to visit Jerusalem at least once in a life time, shalom .
Next tour is 26th  May – June 5 , Join our life changing tour of Jerusalem  today limited space available contact us today.!!!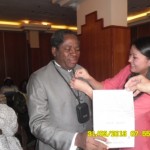 Receiving Jp certificate