Great News Its Time to Tour Israel Again This May !
Are you excited about Traveling to the Holy Land this May for the first time and you don't want to forget anything important? You've come to the right place!
Yes, we have a scheduled a tour from May 26 – 5th June 2013 and registration is still open for a short while. The closing date is May 2, 2013. That said, let me assure you that I am here to make sure your trip run without headaches from start to finish and better still it stays  in your memory as an amazing experience for many years.
Maybe you are asking- what's in it for me? Why is this so different from any tour to Israel?
I package pilgrim tours to Israel and other countries of interest. I care to fulfill all your wishes and look for the best solutions for you, even at the shortest notice.You get to visit all the places you have always planned to visit as well as all the places you read about in the BIble ,Nazareth,Bethlehem,Jerusalem ,Galilee, Jordan ,Cana to name a few.
The good news is-I'm always available everyday and treat each and every one of your requests with  utmost importance as I am just too familiar with all the problems that may occur during a trip in Israel, where your expectations are very high as well as the chances of frustration, I know just how to prevent any hiccup beforehand. I am as excited about your trip as you are!
I believe that every person's visit to Israel is very important for him and I therefore make every possible effort to make every visitor go back with a taste for more.
So what am I offering you now? Full attention to all your needs and wishes and building the trip in full cooperation with you.
I will like to remind you that our next life enriching tour to Israel is scheduled for May 2013. Registration is almost closing .
What will happen if you don't hurry up? You may miss out on this awesome trip at this time of the year and will have to wait until october for our next group tour ! Simply send me a mail now to indicate your interest and…
Leave the rest of the work to me…
God bless as you take action today  hurry don'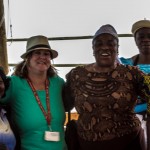 t be left out only limited places are available we only take a small number at a time !
Contact us today to be part of this life changing tour !