Manny Associates Re appoints Hadur travels as Travel consultant
Get Prepared — Be Part of Something Big!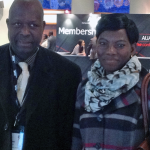 Hadur travels was the official travel consultant to year 2013 AUA conference in Scotland we have been approached again this year to partner with Manny on this awesome professional administrators Conference .Manny Associates International, a management and education consultancy organization with offices in the United Kingdom and Nigeria has been facilitating attendance of delegates from Nigeria to Conferences in the United Kingdom since 2008. At the last Association of University Administrators Conference in March 2013, held in Edinburgh, Scotland 41 delegates' altogether came through Manny .
Brief :
Association of University Administrators (AUA) Annual Conference and Exhibition, Manchester, United Kingdom, Sunday, 13th – Saturday 19th April 2014 & A Guided Tour to the University of Lancaster, Lancashire, United Kingdom (One Week Program)
A fixture of the higher education calendar for more than 40 years, the AUA Annual Conference and Exhibition is the largest of its kind in the UK.
It is holding again in Manchester for the second time, 'Revolution and Reinvention' is the theme for 2014. Manchester is defined by its industrial past and has reinvented itself many times since to become the city it is today. Higher Education will be defined by how the sector reacts to the ongoing changes it faces – and these changes offer the opportunity for our own personal revolution and reinvention.
The aim of the conference is to inspire excellence in higher education administration and management through personal and professional development. To achieve this, the programme draws together a wide range of sessions which enable participants to:
enhance their knowledge and understanding of the sector

explore new concepts and ideas in HE management and administration

share good practice

develop new skills
Started in 1961 and it is the largest of its kind
Who Can Attend:
Pro Chancellors, Vice Chancellors, Presidents and Registrars, Secretaries, Professional service staff and Administrators from higher education institutions, Education policy and Strategy Advisors and Makers, Government Representatives, Journalists – press and media, Professional organizations and bodies involved in Education.
Benefits:
Supports and raises career profile, puts you in touch of university / higher institution professionals worldwide, keep you informed and help you to solve problems, Good practice, Guides and a study tour to the University of Lancaster
Hurry, Registration Closes Friday 14th March 2014
Testimonial from one of the delegates – Manny is a stress breaker and facilitator per excellency. I love it!
Mr. Sam N. Egwu, Registrar, Ebonyi State University, Abakaliki, Nigeria
Don't miss this wonderful opportunity this year to enhance your cv get new knowledge and solutions for use when your back to your office from this awesome educational seminar contact us for full details.
We are honored to have been selected by Manny Associates again to partner with them to provide the team attending the AUA conference with the logistics support to, at and from Manchester.
Hurry registration closing soon we will give you a stress free package to Manchester.