Grow Your Agriculture Income Visit Songhai Farm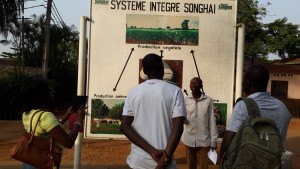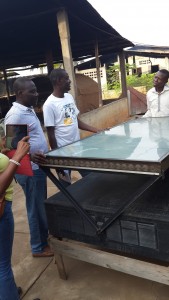 I discovered something no one tells you about on my very first trip to Songhai farm that was in 2012. Since then i always look forward to the opportunity to visit the farm as an opportunity to learn how to boost Agriculture.
On that trip, I was really on the look out to see how the farm i had heard so much about help to solve problems in Agriculture .Could it be true that  such exposure & inspiration lies close to my dear country Nigeria ?
Our visit to the farm confirmed  all we had heard and much more.The Farm is really a place to get solution  to all your agricultural  challenges  as an aspiring or practicing farmer  :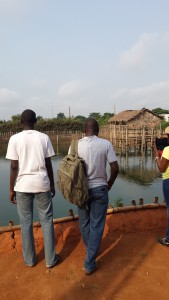 5 reasons why you must join  this  awesome  tour :
Inspiration to start your agricultural venture or farm better.
Learn  what no one tells you about agriculture .
        A – z of farming is practiced on this integrated farm.
Get all exposure you want to grow your farm big or small.
      Support systems to solve problems in agriculture
Read about experiences of our past clients  take action today.
Time waits for no one ! With the downturn in oil revenue  AGRICULTURE  IS A MUST.
We eat food everyday so no matter your PROBLEM IN AGRICULTURE  you will find
a solution.
Of Sugarcane in Ethiopia read this
Mother of all industries –  according to state minister for industry Mebrahtu Meles:
"The sugar industry is the mother of all industries."
The factories can generate their own energy and produce ethanol for clean fuel; they can bring small – scale farmers into the fold of industrial development; and they can generate foreign exchange.
Need i say more ? This is what our guests on past tour had to Say :
 Testimonials FEB 2015 :
Ibrahim Yerima Balla : Hadur travels organized the tour well and i highly recommend them for intending farmers and entrepreneur.
Mr Adeoye : The tour is very interesting and i achieved the aim of coming for the training it will definitely help me in setting up my farm.
Ifeoma Adejumo: This trip has been interesting educative and an answer all my questions concerning issues and challenges i am having with my fish farm and also getting new ideas and areas to integrate into my project. The first day I arrived the center I literally felt all my tension disappearing with the serene and calm environment. I would defiantly be back to rest and learn.
Every quarter we package a  group tour to Songhai farm for rich learning & exposure
Contact us today to join this tour or book your tour .