A Rich Learning Tour to Israels Agritech 19 – Tel Aviv 2015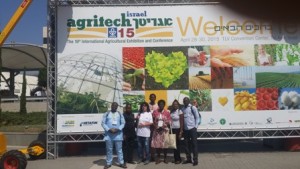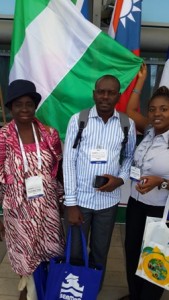 Most people want to know what our tours to exhibitions are all about .
What we do is listen to the needs of our clients and package a tour round their requests .
Agritech  exhibition is a global agricultural event where all with a passion for agriculture meet the beauty of the event is you get to
meet top decision makers from all over the world –
As the days rushed past and we got  nearer to departure day  it was evident many participants who showed interest would not be able to join in our trip as usual my spirit urged me to go ahead and although we didn't meet our target number we had no regrets.
Israel Agritech 2015 conference in Tel Aviv brought entrepreneurs, investors and industry experts from around the world to address the production and global distribution of food.
Experts say that the world's population is expected to explode over the next three decades from its current seven billion people to as many as ten billion by the year 2050. This increase of roughly 43 percent has rightly gotten many social and governmental organizations concerned.
With approximately 10% of the world's population underfed or starving, if we do not find ways to increase our global food supply without depleting its nourishing capability, the world may be in trouble.
On this note Hadur lead a group of agro professionals from Nigeria to Agritech, 2015 an International agricultural exhibition held in Israel every three years . Agritech marked its 19th event this year, but three years ago it added a new conference, called Agrivest, featuring innovators in agricultural technology from around the world. This program provides a platform for them to network with venture capitalists in order to accelerate and promote companies that are revolutionizing the growth, production and distribution of food around the world.
Apart from the visits to the Exhibition which took participants to many stands of their choice Including Netafim, an Israeli company considered a global leader in irrigation, where it  announced the launch of its next-generation low-flow drippers.
The new drippers which  were launched at Agritech Israel 2015 to kick off Netafim's 50th anniversary celebrations are earning the company much attention world wide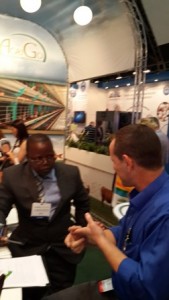 Agri go – an international provider of international solutions for livestock , agriculture & aquaculture  among  others details of companies we visited will be featured in the next post .
We took time off at leisure to visit some Holy & historical sites  as joined Agrictech field tour 5 for on site learning
 TESTIMONIALS FROM TOUR PARTICIPANTS :

" This has been

 

the best tour, for me".
Name:
Adetoyi

 

Ezekiel

 

Olabode
"Good. Hadur is a performer so she didn't disappoint me when I finally
used her services to Israel".

                                                                                                                                                    



Name:
Adeniyi

 

Sola

 

Bunmi
Occupation:
Agricbusiness Consultant
"I thank god I made the trip it such a blessing to my business and spiritual life"
Name:
Mbaegbu

 

Chuks

 

Augustine
" A two-in-one tour that helped to bring opportunities to increase our
 

Productivity in a seam less way, as we had fun while doing good business".
Name:
Akinola

 

Chidimma

 

Udoka
Occupation:
Medical Doctor
"The tour was wonderful and delivered even more than promised. No regret".
Occupation:
Farmer/ Property Developer
"The tour was wonderful and delivered even more than promised. No regret".
More details about our field visits & time at leisure  coming soon !