Amazing Upcoming 2022 Songhai farm Study Tours .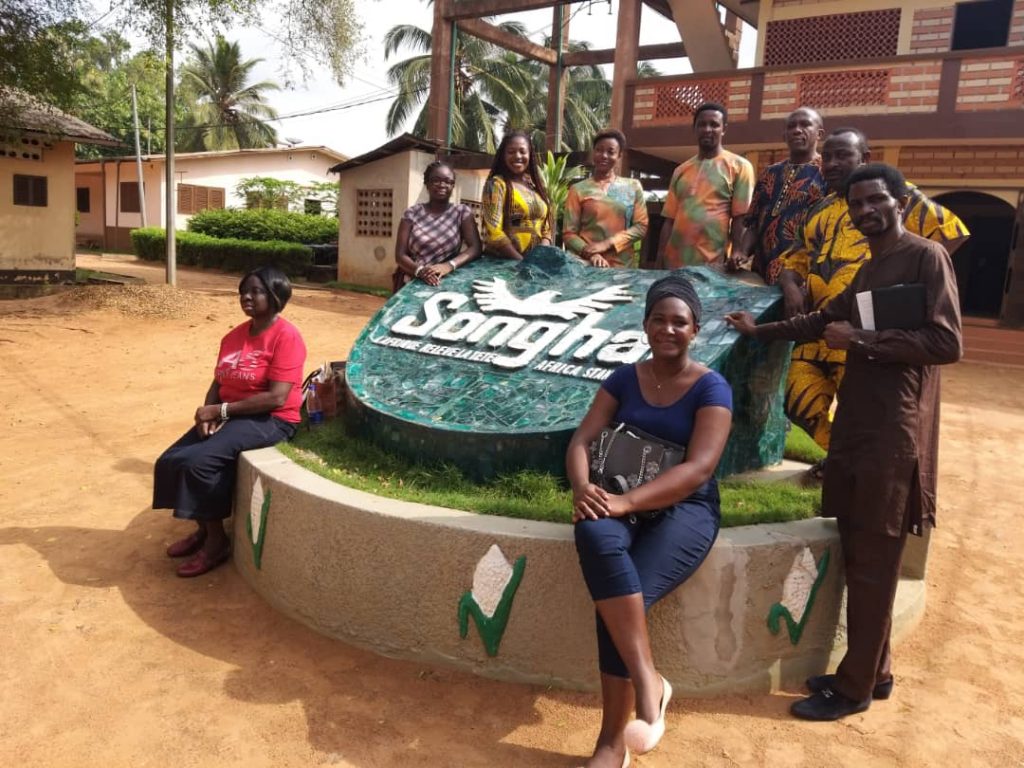 Hadur Upcoming Inspiring and Educative Songhai farm study tours
Learn how you can visit Songhai farm in Port Novo , As the world of tourism slowly opens after covid 19 .Hadur Travel and Tours international tour operators is re aligning ago-tourism in Nigeria for Agro ventures small & big. We are reaching out to agro entrepreneurs, farmers and industrialists to come and explore the rich opportunity of visiting modernized and highly successful farms and agro-allied businesses exhibitions conferences to get first hand knowledge on making their agribusiness viable and sustainable.
For the past 10 years we have taken agric entrepreneurs to Songhai farm to learn about agriculture organic farming poultry fish farming farm management marketing among others
Dr Akinwunmi Adesina says of Agriculture :"' agriculture will not be treated any longer as a development programme, but as a business. "
How do you perceive your Agribusiness?
Entrepreneurs generally create a business around an problem or idea and they assume personal risk in pursuit of those goals.To be a successful Agro Entrepreneur you must have some of these characteristics be – focused determined  independent  passionate hard working persistent optimistic confidence vision resourceful among others .
Successful business people understand that its not a solo path way .You need others to succeed .
As the month of June roles in the 6 month and it is mid year already – its time to review your plans goals strategies processes for the last half of the year.
Here is exciting News for all who have a strong passion for growing their own Agro ventures to a sustainable level.
The first half of the year has has passed and many entrepreneurs dreamt of success taking little or no action.
This last half year we invite you to our Inspiring and motivating study tour of Songhai farm in Portnovo.
Tour Dates :
Up Coming Songhai Group Study Tour Dates : JUNE : 26 TH -29TH , AUG : 28TH – 31ST & NOV: 27TH-30TH
Our bold promise to our clients this year is that we will leave no stone untouched to assist them become a major player in today's Market . This we plan to achieve by way of inspiring encouraging exposure, networking, marketing and determination, building a community using our field study tours. This is a clear departure from and a definite turn around from old school ways of doing business to promoting new technology driven internationally acceptable business practices in Agriculture .
What to do : Fill our book a tour form to request details of a group or individual tour https://www.smarttravelsuperfan.com/book-a-tour/
For individual tours fill your goal a proposed date number of people and duration
Testimonials of our past clients :
Read their comments on past tours :
It was fun and good learning. I will recommend to my friends, the taste of food is in the eating.
Adedibu Bassir, Pilot
Quite enlightening, I am happy I came for the life changing experience.
Akpomudiare Cynthia, Retiree
Awesome tour, I really enjoyed it, both educational with tourist expo.
We are confident to declare that the Next up coming tours will be more successful and beneficial its up to you to act now !
Book your tour today !