Amazing September Songhai Study Tour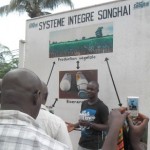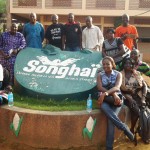 Read all about our amazing September 15 – 19  agro tour to Songhai farm centre Port Novo an answer to your dreams of starting  having or growing your very own productive farm.
I begin by sharing this quote think on this as you read more
"Here are two facts that should not both be true:
– There is sufficient food produced in the world every year to feed every human being on the planet.
– Nearly 800 million people literally go hungry every day, with more than a third of the earth's population — 2 billion men and women — malnourished one way or another, according to the United Nations Food and Agriculture Organization."
― Michael Dorris,
At  Hadur travels we believe with more effort countries can have healthy meals for their people why ?How do you feel about this  :
There cannot be a second opinion that agriculture is the earliest and most honourable of all occupations and is the most profitable, more delightful and satisfying profession. Many great revolutionists have praised agriculture. Paul Chatfield once said, agriculture is the noblest of all alchemy because it turns earth and manure into gold. The additional benefit is the good health of human kind. Farmers are also given the status equal to that of god because they are responsible for providing food for all others in this world. Agriculture not only makes the owner rich, but also the country as a whole. A country that has a good resource of agricultural products is the self-sufficient country and richest. No country can taste prosperity by ignoring agriculture. It is saddening that the technological world is not giving much importance to agriculture. But my opinion is that all this is changing people are beginning to pay attention to Agriculture and my proof is my experience each time I go to Songhai farm centre.
An integrated farm in Africa no other place than Port Novo but a pride to us since people of all races from all over the world visit Songhai farm.Songhai farm is one of the largest NGO farm projects empowering Africans, an integrated farm that uses all its waste produce to generate more income.
Centre Songhai is a chain of agricultural research centres established by a Nigerian American for the promotion of the study of sustainable farming techniques.Acquire professional know how and skills about farming at Songhai farm centre as we visit all sections of the Farms ,  from food processing, bio gas to learn about  marketing, farm management , we also include a visit to Cotonou  for leisure get this rich learning experience  and  much more from professionals -You will never be the same.
Comfortable executive ground travel
Best accommodation in single room or suite
Study tour of selected sections of the farm
Rich networking
Please spread the word!   What are you waiting for?
  Join  our exciting Port Novo  tour today
 Call  now to book your  seat – hurry today don't be left out of the fun!
  trust Hadur travels to give you a treat of your life!
Check us out  today we always deliver on promise
Fill the contact us form to request  your quote today