A Client Shares his Testimonial on Agricultural Tour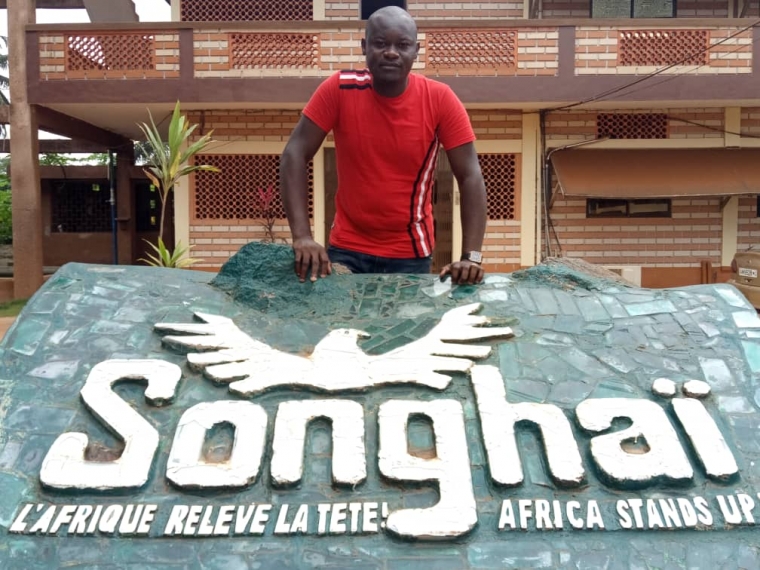 Out of my desire to acquire new knowledge and skills, and my quest to understand the nitty-gritty of integrated farming systems, my colleagues and I recently embarked on a week-long sojourn to Songhai Integrated Production and Training Centre organised by Hadur travel and tours ltd .This is a farm nestled in a 22-hectare parcel of land in the Ouando neighbourhood of Porto Novo, Republic of Benin.
Established in 1985 by Father Godfrey Nzamujo, a Dominican priest and native of Nigeria, the Songhai Regional Center is recognized as a 'Centre of Excellence' by the United Nations (UN) and the Economic Community of West African States (ECOWAS). The farm has a staff strength of about 2,000 workers which allows for efficient operations at the training and administrative units of the center, as well as on production fields and at sales points.
The center is responsible for training more than 500 students and receives over 20,000 visitors every year. This contributes to agro-tourism and agripreneurship. In addition, Songhai Centre operates as a decentralized business model underpinned by sustainable agriculture and integrated farming systems with four additional centers in Benin Republic and many others spread across Africa including Nigeria, DRC Congo, Liberia, Sierra Leone, amongst others.
On arrival, the center looks serene from the outside, but a walk down the entrance leads to a beehive of activities in the various functional units of the center including workshops, a supermarket, an agro-shop, processing ventures, industrial zones, as well as research and training farms.
At exactly 8:00 AM (GMT+1) on Monday, July 22, 2019, my team – like many other visitors from within and outside Benin – got ready to begin a field and technical tour of the farming production and industrial facilities. We started with an introductory session about the history of Songhai Regional Center including its core philosophy, vision, and key achievements over the past 34 years. With guidance from Mr. Gerald (a staff of Songhai), our team visited different sections and units of the farm including poultry, fishery, a section for pastry, and crop production units. Other units visited included the juice processing, palm oil processing, feed mill, compost preservation and biogas system units.
As requested during registration for the visit, a training session was held at chosen sections at the poultry section of the center which houses different types of livestock including chicken (both layers and broilers), guinea fowls, turkeys, geese and ducks, and quail birds. According to one of the poultry trainers, Mr. Shittu, the three-storey building at the center could accommodate about 5,000 livestock. The other training areas equally handled by Songhai`s skilled and experienced instructors focused on the preparations of compost manure (organic manure), renewable energy (biogas), mushroom production and management practices for fishery production.
At Songhai, there are three levels of production namely: primary, secondary and tertiary. Primary level of production involves the cultivation of cash crops, vegetables, poultry, fishery and livestock. While the secondary level of production, involves the conversion of raw materials produced at the first level into finished products through the various units such as food processing (juice, diary and pastry productions), bio-gas production, mechanization and palm oil processing. For example, palm kernel oil obtained from oil palm, is further processed for soap making at the center. The final level of production, the tertiary level includes the training, finance, partnerships and administration units which has agro-shop, restaurant and the supermarket; where finished products are sold.
What still amazes me is the fact that Songhai operates an integrated system that emphasizes on 'zero waste' aimed at mitigating the impacts of climate change, as well as protecting the natural environment. Each production section is made up of different units and specialists who work in synergy. After every production, the finished products/byproducts obtained are sent to another production unit in a sequential manner; where they are further transformed into other useful products for human use. It is a continuous circle and consequently, promotes sustainable economy.
Indeed, the Songhai experience provided precious lessons for me on my agrarian journey. I have learned about human and natural resources development, sustainable and organic production, processing and marketing; as well as entrepreneurship and leadership development in rural communities. In addition, the importance of empowering local communities with the needed skills and capacities for agricultural production cannot be overemphasized.
Without a shred of a doubt, Songhai`s integrated agricultural system demonstrates that agricultural production in an environmentally sustainable manner is not only possible, but also has the potential to bring about social and economic prosperity through a holistic value-chain approach that ensures higher incomes for farmers, processors, as well as other agro-actors in Africa, and thus consequently transform the continent.
To visit Songhai farm to experience and learn more about agro entrepreneurship. Fill the contact form to book your tour or leave a comment .
Photo credit: Eric Nyikwagh