VISIT ABEOKUTA A CRADLE OF NIGERIAN CULTURE AND HISTORY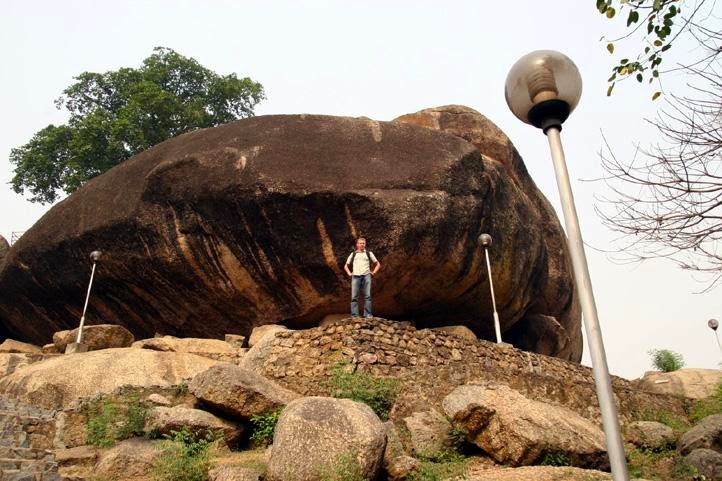 Thanks for stopping by. Abeokuta is a great place to visit any time of the year and a source to the material you are reading because i was born in Abeokuta .Keep reading here are some adventurous sites to explore .

OMO FOREST RESERVE:
The Omo Forest Reserve is the largest forest reserve in Ogun State covering 1368.06 km , located in the Ijebu East and north local government areas of the state. The Omo Forest Reserve is home to over 200 types of trees and 125 species of birds and mammals, including endangered elephants, chimpanzees, and white-throat guenon monkeys.
Apart from being a place of immense beauty and a great relaxation spot , it also has huge conservation importance The large forestland is named after the Omo tree , which is indigenous to the area. The Omo River lies within the 132,000 hectares of land, which make up the forest reserve. It has mixed moist vegetation. The average annual rainfall the reserve is over 2,000mm. Currently, at the reserve, the exploitation of both timber and non -timber products are going on. Other socio-economic activities being carried out in the reserve include farming, hunting, fishing, sawmilling, and trading. It is also a center for research and educational activities.

HILLTOP GOLF RESORT:
If you ever find yourself in Abeokuta, Ogun state, needing to enjoy an enchanting and laid back atmosphere, make sure to stop by the Hilltop Golf Resort . The resort is a top tourist attraction, highly regarded as one of the topmost fun places in Abeokuta, always open for unwinding . Hill Top Golf Resort has a clubhouse that is always accompanied by fine local music and an assortment of drinks.For golfers, the Hill Top Golf Resort has a great golf course very suitable for swinging a few clubs. This interesting terrain topography has enabled the club to set out a pleasing yet technical course that gives both professionals and layman golfers a wonderful experience . Golf enthusiasts who don't play could enjoy watching people play while relaxing by the lake .

THE PALACE OF THE ALAKE OF EGBALAND :
I was a regular visitor here as my late great grand father used to live here .Oba Ladapo Ademola Known as Ademola 11 of Blessed memory .
The Alake of Egbaland's palace is rich in art, culture, history and the tradition the Egba dynasty. Everything about the Alake's palace boastfully displays the pride of the Egba people and it is worth exploring as a foreigner visiting Nigeria.At the entrance of the palace is a gate between two magnificent pillars that have the king's emblem. There is a bar connecting the pillar which has the inscription : "Aafin Alake Ti Ile Egba" translated as "The Palace of Alake of Egbaland. The first building you will see in the compound is the old palace which is still properly maintained. The present ruler, Adedotun Aremu Gbadebo III (born 14 September 1943) built a new palace behind the old palace. The compound is adorned with statues, busts, and figurines of great historical values attached to them.

THE CENTENARY HALL : Egba has a veritable traditional and cultural heritage, which is highly cherished among them and worthy of emulation by others, particularly among the Yorubas.The Egbaland centenary hall was built by the settlers to monumentalize their one hundred years story of peaceful existence at Abeokuta after the inter-tribe wars. It was constructed in 1950 directly opposite the current Abeokuta south local government. Portrait pictures of past Egbaland heroes are put on display for historical purposes.Another fascinating thing about this place is the smell of history oozing uncontrollably inside the hall. Regardless of how old it is, the centenary hall remains an architectural delight, standing adjacent to the palace of Oba Okukenu, the first Alake of Egbaland who was crowned on August 8, 1854 .
OLUSEGUN OBASANJO PRESIDENTIAL LIBRARY (OOPL) Do you have little knowledge about Nigeria or unanswered questions about her history? Your answer is probably yes and in truth, you are not alone. There are a good number of people that don't know much about some past happenings in Nigeria, especially if they haven't conducted research into Nigeria's history but they would if they visited the prestigious Olusegun Obasanjo Presidential Library (OOPL). This Library is the first of its kind in Africa and a top tourist attraction.It is designed after similar Presidential Libraries in the United States, a concert started in 1939 by President Franklin D. Roosevelt who volunteered his official documents for national use.Olusegun Obasanjo Presidential Library has about 15 million documents, 2 million books and 4,000 artifacts relating to Nigerian and African history especially the ones directly related to the tenure of the former president of Nigeria, Olusegun Obasanjo.It is situated in the rock city of Abeokuta, the capital of Ogun State. For foreigners looking to get educated about Nigeria, or enjoy a truly electrifying decent day out, OOPL is one of the best places to visit. It has a bamboo grove where visitors can relax and enjoy the natural cool air, a wildlife park that houses about 30 different species of animals including lions, hyenas, ostriches, etc.There's a section for outdoor games (such as football and tennis), indoor games (such as squash court), an in-house museum for sight -seeing, and a cinema hall to watch the latest movies.

OLUMO ROCK :There are a lot of tourist attraction sites in Nigeria, and Olumo rock is one of the most visited. It is located in the city of Abeokuta, Ogun State. For visitors that are feeling adventurous, a sure way to experience a surge of excitement is rock climbing at Olumo rock.Rock climbing in Olumo rock is a thrilling and amazing experience. There is just so much to look out for like catching sights of carvings in the rock, cowrie-studded statues and the ancient abode of the priestesses of the mountain deity who lived in huts on the rock.Olumo Rock is said to be 137 metres above sea level but that should not discourage you from going rock climbing as there are man-made stairs and crevices that would aid with climbing the giant collection of rocks. The rock, it known to everyone who has had the privilege of visiting, is a massive outcrop of granite rocks of primitive formation from which the city name, Abeokuta sprung up from, which means "Under the rock".
Request a tour of Lagos Abeokuta or your place of choice by clicking contact us form