Pilgrimage Terms and conditions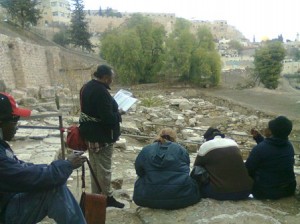 REGISTRATION PROCESS AND FORMS OF PAYMENT :
Before registration will be accepted, you must read, understand and accept our terms and conditions. Please download Hadur Travel & Tour co ltd (HTT) form from our website or send an e-mail to make a request for it from the HTT office. The specified full cost of the tour package is to be paid not later than  forty-five (45) days before the departure date. In case of deposit payment, 70% of the total tour cost is to be paid and the remaining 30% is to reach HTT not later than forty- five (45) days before tour departure date. Otherwise, the client's reservation will be cancelled and refund (if any) would be paid back to the client(s) when all service charges must have been deducted. Payments could either be in BANK TRANSFER or CHEQUES issued in favour of HADUR TRAVEL AND TOURS LTD. For cash payment (bank teller) should be sent to HTT office for record purpose.
CANCELLATION AND REFUND POLICY : 
Notice of cancellation by prospective client MUST reach HTT 45days before departure in the event of any cancellation 44days or less prior to departure, the following charges will apply.
44-31days …………….30%
30-20days……………..50%
19-10days……………..75%
9days or less………..100% (no refund)
No refund will be made on partly used or unutilized services after departure.
TRAVEL DOCUMENTS:
It is the responsibility of the prospective client to be in possession of a valid international passport and relevant medical certificates as may be required for the whole tour. In case of visa and travel insurance, HTT will assist clients in procuring these UNLESS the client is/are required by the relevant authorities to appear in person for an interview. However, HTT shall not accept any responsibility of any client(s) is/are denied visa(s), during visa application submission.
PRICE GUARANTEE :
HTT can only guarantee tour  prices at the prevailing rate at the time of travel. ANY changes in rate could be adjusted by HTT accordingly without prior notice.
HTT –   TOUR COVERAGE INCLUDES : Except where otherwise indicated.
AIR TRANSPORTATION :
Air transportation is  return economy class ticket (upgrade to business class is possible at an additional cost and the availability of the requested class of travel) ticket fares are subject to the airlines terms of carriage and can change without prior notice. Once tickets are issued, they are not refundable (except otherwise stated by the operating carrier)
TRAVEL INSURANCE :
HTT ensures that appropriate insurance coverage is paid for all intending client to cover the touring period. HTT is not liable for polices, decisions, procedures, etc of any insurance company to be used for this coverage.
HOTEL ACCOMMODATION : This is based on twin- bedded, double rooms . Apart from couples, clients, are paired at random in rooms. For clients who do not wish to share rooms with another client, HTT requires an advance notice because a limited number of single rooms are available upon request at a supplement rate (extra cost)
  MEALS :  Most trips are full board i.e  (3 meals, per day) unless otherwise stated. However, this does not include beverage drinks, liquors, etc. within Europe; meals are half board (breakfast & dinner) without drinks. Lunch is usually en rooted . In case a client chooses not to have a meal already paid for, there is no refund for this. For clients with special diets like ( diabetic, low salt diets, etc) HTT requires an advance notice in order to make a pre-arrangement (although we cannot guarantee 100% ) HTT will send such persons requests to the airlines and other relevant service providers during the tour. Certain meals are peculiar to a particular region or people, HTT is not liable to any strange meals or monotonous experience while touring.
LAND TRANSPORTATION :All land transportation and site fees are covered by HTT published tour cost (except otherwise indicated) including transfer fees. All visa fees are inclusive of the package. During touring, the front row seats behind the driver ( on both sides ) are strictly reserved seats for the tour and group leader and shall not be compromised.
LICENSED TOUR GUIDE :
HTT has official licensed English speaking tour guides for all tours.
HTT TOUR COST COVERAGE EXCLUSIONS:
During touring, tips for the tour guides, drivers, likewise pottage are not inclusive of the tour package. Tips, although they are not compulsory they are definitely expected and please find below a suggested tip key.
For the tour guide $5.00 p/person p/day
For the driver $ 4.00 p/person p/day
For the hotel personnel $1.00p/person p/day
RESPONSIBILITY CLAUSE :
It is understood that, Hadur travel and tour (HTT) herein referred to as the tour company acts as an agent only for the services provided in the itinerary. The airlines, hotels, land operators, tour guides, promoters and other suppliers providing services are independent contractors and not employees of HTT. Acceptance and confirmation of the group's reservation is at the discretion of the airlines even after full payment have been made.
HTT assumes no responsibility or liability in connection with the services of an aircraft, motor, coach, train, taxi, or other conveyance which may be used to render services to the group during touring. By utilizing the services of the supplier, you agree that HTT will not be liable for any change(s) in flight or itinerary schedule, cancellation,strikes, delay, acts of government, fires, riots, theft, pilferage, epidemics, quarantine, medical or custom regulations in equipment, late arrival to airports and hotels due to inclement weather (or any other acts of God)
To guard against any unforeseen health problems or other related circumstances, HTT advises that all intending pilgrims should see their doctors for a proper medical check-up before departure and send the doctor's report to HTT.
In case of any visa denial, HTT shall assume no responsibility to that effect. The refund procedure will be based on the time lapse before the departure date as indicated earlier on and this invalidates the client's itinerary from the group.
Occasionally, local religious holidays, national days, traffic conditions and other events may necessitate changes in the sequence of itinerary or the missing of certain visits, HTT shall not be liable for restitution though every effort will be made to follow the itinerary.
HTT reserves the right to  RE- assess in a reasonable manner, a client  likely to obstruct, threaten or endanger one or more persons during touring.
Defection from the group is unacceptable, HTT reserves  the right to involve the police in the event of any client defecting while on tour, HTT reserves the right to keep all the clients travel documents under HTT custody to and fro the touring days.
HTT will endeavor to have at least ONE Pastor/priest during the pilgrimage period for prayers BUT where it is impossible to have a pastor to accompany the group, HTT shall not be liable for the consequences of operating such pilgrimages without fulfilling the spiritual needs of the pilgrims. In the alternative, HTT will have daily morning devotion with the pilgrims as will be indicated/ arranged during the pilgrimage.
PRINTING ACCURACY :
While every effort has been made to ensure the accuracy at the time of printing flyers, posters and updating this site, errors do regrettably occur, for which HTT is not liable to. The details and information on this site are subject to change therefore, HTT reserves the right to re-invoice or correct billing at any time. No person(s) other than an authorized representative of the company, HTT is authorized (by written document) to vary, add, or waive any terms or conditions regarding all information listed here. As a result of any printing errors, all inconveniences, liability for loss, disappointments, negligence or other damages are highly regretted.
INFORMATION  SOURCES & DISCLAIMER:
The information on this site is based on a variety of reliable sources, including academic textbooks, religious travel guidebooks, online sources, especially official websites and our own travel experience.
OBLIGATORY DISCLAIMER :
Circumstances do change when it comes to travel, so please double-check important things before you travel.
NB
Please note that duly completed forms should be sent to us as soon as possible thank you.