Our Dreams were fulfilled In Exciting November Tour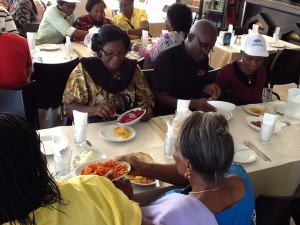 TESTIMONIALS :
Read below what our clients said about our November tour :
JANET NYOKO BROWN:
The tour was very interesting.  Hadur Travel and Tours agent have been very good and lively too.
BABALOLA CECILIA SEWANDE:
The tour was interesting and inspiring. I really enjoyed the tour, and am recommending Hadur Travel and Tours for people who are intending to visit the Holy Land.
MRS MODUPE NURAT OYEBANJO:
My baptism inside River Jordan where the Lord Jesus Christ was baptized is a dream come true. It was wonderful.
UGBUWE ROSE EVRUDHAKPO:
It is a Life Time Dream come true. Irrespective of the topography, God took us to everywhere during the tour, no accident was recorded, and no evil befell us. Praise God.
OWOBOLA OMOBOLA FAMODU:
I have had a wonderful time here. This tour really blessed me spiritually, and I was opportune to meet with different people from different parts of Nigeria.
GLORIANN BROWN:
My mum got her total healing, she can now walk properly than before (because she had a stroke). I will always say thank you to God for His mercies and faithfulness in our lives. The tour was also fun, exciting and interesting. I learnt so much being opportune to spend time with my mothers, fathers, aunties and uncles.
PASTOR DAGANA STEVEN MUSA:
The tour experience was amazing. Being there was a miracle, I thank God for helping me baptized three people in the Jordan River, and being able to climb Mt. Sinai.
MR & MRS PHILLIP OKERENTUGBA:
The tour experience has brought us more spiritual growth. It was indeed revealing and inspiring. Coming to Israel was prophetic. Our wedding vows was renewed, a desire we had planned to do last year. God is good.
ONWUKWE GODFREY ONYEKWERE:
Wonderful, inspiring and very rewarding for me. This tour is something one needs to encourage others to experience.
REVEREND IWUAGWU CHIGIOKE S.C:
The tour was awesome and life lifting. I testify that the Lord has blessed and answered my prayers and granted my heart desires.
FUNMILAYO FANIYI:
I really enjoyed the tour, it was very interesting, and I got my heart desire.
HENRIETTA JEKIRI:
The tour experience was awesome, and it has increased my faith the more in God.
NYOMO EMMANUEL HENSHAW:
The tours was a wonderful experience, it was soul lifting for me.
MRS IZUNDU IFEYINWA FLORENCE:
The tour was a joyful experience, it is really worth it.
VEN CLEMENT TAIYE AROWOLO:
The tour was really good, and God answered my prayers.
MRS NWANEKWU HILDA JOSEPHINE:
The tour was great, it is a memory that will forever linger on my mind.