'Nigeria and the Untapped Tourism Resources'….my reflection (Part 1) By Francis Ogwo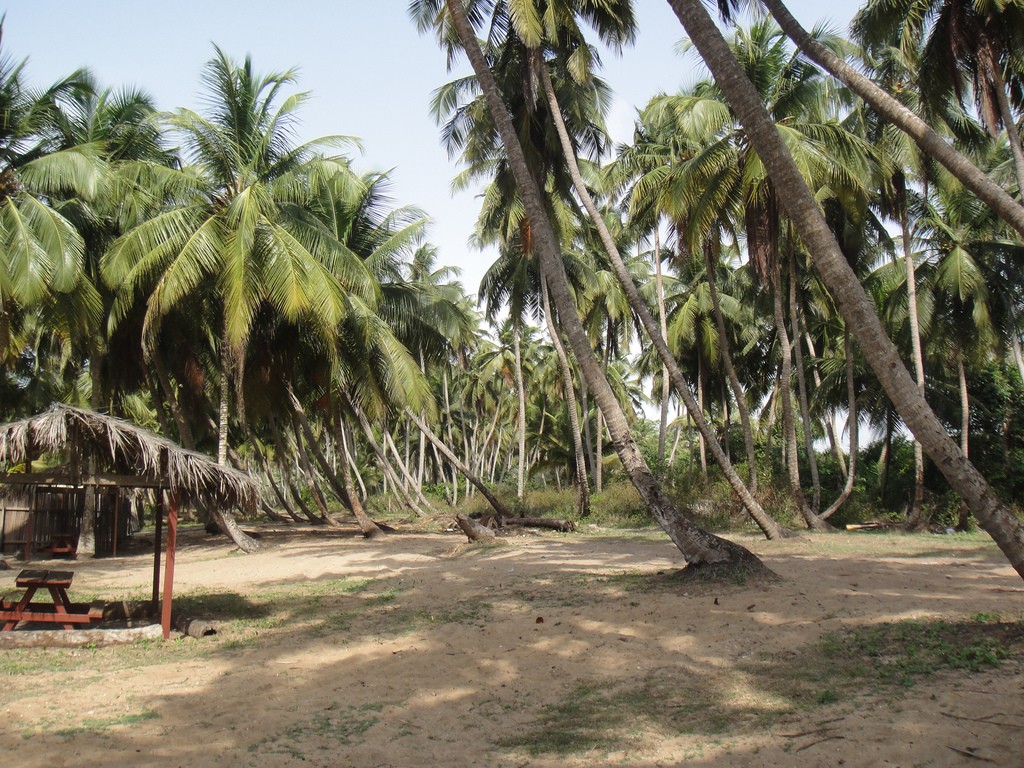 It is no longer news that Nigeria is blessed with abundant human and natural resources. This is in view of its huge but ignored ecotourism potentials .Taking a trip through the wildlife parks in Kenya or the beautiful beach lines of Miami leaves an objective mind with a reflection of the neglect of Nigeria's natural endowments and its prospects in revenue for the country if explored.
Very recently, there was an emergence of a renewed call for the diversification of the economy of Nigeria away from the over dependence on oil especially as global oil price drops.
While many other African Countries savor the benefits of their resources, Nigeria has done less in the recognition of the rich ecosystem and the abundance of natural resources such as parks, waterfalls ,etc.
Several breathtaking locations in Nigeria with rich tourism value have been ignored by successive administrations and even potential investors.
For example, the rocks of Shere Hills, the Gurara Water Falls in Niger,Obudu Cattle Ranch in Cross Rivers State, among other tourism hotspots in Nigeria have lied fallow without being utilized.
I recently came across a tourist at a durbar (a royal horse riding carnival popular in northern Nigeria) hosted by the Emir of Zazzau in Zaria,Kaduna
State. As a curious entertainment journalist we got chatting and were excited at his response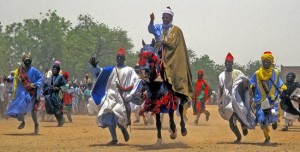 Clad in full Nigerian Colours,Brian as he simply identified himself said he travelled from Ontario, Canada to attend the Durbar after having read up about the richness of the royal horse riding event.
"I am a Canadian tourist and I read a lot about black African countries. When I came across the Durbar of Nigeria I was interested in attending. I am always a big fan of Nigeria as the giant of Africa."
That word 'giant' hit me so hard and I imagined how a giant should be sleeping while its economic fabrics lie in ruins and age long neglect.
Another mind blowing aspect of Nigeria's ignored tourism potential is the Argungu Fishing Festival which holds in Kebbi State. This festival does not only promote fishing but introduces fun in the showcase of Nigeria's richness in the waterways. Several youth are employed in this game which attracts competition for the best catch. This is accompanied with rich and colorful cultural displays and carnivals.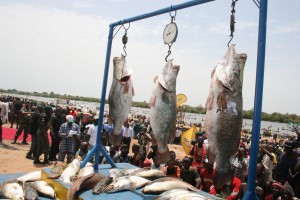 Permit me to state here that Argungu community has benefited in several ways including job creation for the community, attraction of investors into the festival which on the long run benefits the state and also a connection to the modernized world as it became an urban city much faster than it ordinarily would have been an initial peasant farm settlement. It is therefore a subject of concern as to the neglect of this change element called 'Tourism'.
Very recently the beach lines of Nigeria's coastal fronts especially along Lagos suffered series of collateral damage due to upsurges from the Atlantic ocean .This affected beaches like Alpha Beach ,Oniru Beach and other beautiful coastlines capable of making a Miami addict go green with envy.
The rich coconuts adorning the waterfronts were swept away into the raging ocean leaving tourism investors and resort owners counting their losses. This incidence is one out of many neglects of the sector which is gradually tearing away the fabrics of the country's natural pride .Several domestic players have watched helplessly as the decadence occurs by the day.
The entertainment industry in Nigeria which has grown over the years would have served as the biggest blessing to the tourism sector but he reverse has been the case. Several music video directors and cinematographers' jet out of the country on the daily in search of beautiful scenes for music videos. Countries like South Africa and Ghana have benefited immensely while Nigeria remains abandoned.
The emotions are heavy for me at the moment and I may have to take a break to tell you more……