How much do you know about Israel? Read this story now to for up date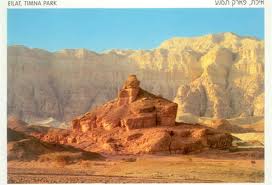 Read through this piece to check out how much you know of Israel
DO YOU KNOW that Tourism in Israel is one of Israel's major sources of income, with 3.45 million tourist's arrivals in 2010 and it offers a plethora of historical and religious sites, beach resorts, archaeological tourism, heritge tourism and ecotourism?
DO YOU KNOW that Israel has the highest number of museums per capita in the world?
DO YOU KNOW that In 2009, the two most visited sites were the Western Wall and the grave of Rabbi Shimon bar Yochai; the most popular paid tourist attraction is Maseda?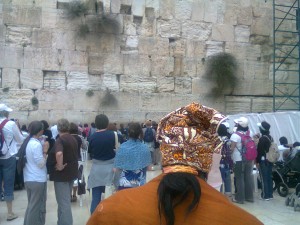 DO YOU KNOW that Most tourists visit from the U.S, Russia, France, U.K, Germany, Italy, Poland, the Netherlands, India, South Korea,Australia and Brazil? DO YOU KNOW that Based on data released by the Israel Central Bureau of Statistics, the first quarter of 2012 registered an all-time record high for incoming tourism to Israel
DO YOU KNOW tht Jerusalem is the most visited with 3.5 million arriving annually?
DO YOU KNOW that Tel Aviv is the synonym for a European city in the midst of the Middle East; a 24/7 scene of hustle and bustle?
DO YOU KNOW that Eilat is a hot, sunny year-round travel destination. Popular destination for skin and scuba diving, with equipment for hire on or near all major beaches?
DO YOU KNOW that the Dead Sea contains rich minerals that is healthy for the skin and used for makeups?

DO YOU KNOW that the Jewish population in Israel consists mainly of three groups: People who came to Israel from Europe or Anglo-Saxon countries; People who came to Israel from Middle-Eastern/North-African countries; People who were born in Israel Aaah aah! my best part,
DO YOU KNOW that Israel has variety of cuisine with flavours from all countries? Take a peep, •Israeli salad – small cut pieces of Salad, in olive oil, very popular in Israel (similar to Greek salad, but usually without the cheese)- stemming from middle-eastern origins •Humus – a middle eastern dish, made of cooked, mashed chickpeas and blended with olive and lemon; it is usually served with Pittah-bread, highly popular in the region •Pittah – flour half-baked in the oven, usually eaten with Humus/Tchina •Baklava- a sweet bakery, stemming from Iraq/Turkey •Couscous – a kind of thin rice, stemming from Morocco •Halva – a sweet bakery stemming from Turkey •Jachnun – a sweet kind of bread, stemming from Yemenite origins •Hanukkah Doughnuts "Sufgania" – fried doughnuts, generally eaten at Hanukkah •Schnitzel – fried chicken, usually served with potato chips (French fries)-stemming from Austria •"Lekach" (a honey sponge cake) filled with honey and cinnamon – stemming from Europe •"Kneidlach" – often known as Matzah- balls; dumplings made from Matzah meal and eggs; usually boiled and served in a chicken soup stock –stemming from Europe •"Challah" – Braided egg bread. Usually eaten on Sabbath- stemming from Europe.
IF YOU DON'T KNOW ALL THESE, NOW YOU KNOW!