Exciting Israel Renewable Energy Tour
Of renewable energy in 1956, Israel"s founding father David Ben-Gurion declared: "The largest and most impressive source of energy in our world, the source of life for every plant and animal, yet a source so little used by mankind today is the sun … This energy can be converted into a driving, dynamic and electric force."
Yet in this part of the world we are yet to uptimally harness the power of the sun to achieve its full potential.Israel is a modern country with a vibrant, diverse business community. Israel is a thoroughly westernized country that excels in every variety of business and industry. Most Israelis in the business arena speak fluent English, and business services are sophisticated, accessible and completely comfortable for the business traveller.
Innovative export industries are the engine of the Israeli economy and even very small Israeli firms operate on a global scale. Many large exhibitions are held in Israel featuring locally and internationally developed technologies in communications, computing, defence, medicine, farming and more. One worthy of note is the Eilat Eilot conference.
Hadur travels has thoroughly studied the prospects of this conference and we are excited to invite you to participate in the 5th International Renewable Energy Conference & Exhibition which will take place in Eilat, Israel, November 27-29, 2012.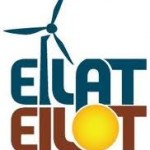 Our specially  packaged tour to the conference  from 26th nov – 1st of December 2012 is action packed to thrill our delegates and ensure their individual goals are met .
Each year the Eilat Eilot RE initiative hosts one of the world's most prominent renewable energy conferences. In 2011, over 2,000 leading figures from government, business, academia and NGOs attended the conference. Guests and delegates from around the globe created a fruitful working atmosphere and enjoyed productive business networking.
Much more will be achieved at the 2012 conference which will emphasize the global need for implementing a holistic approach in order to enable the next phase of substantial penetration of alternative energy technologies into the global energy arena. The program will include a variety of presentations, interactive discussions, side events and field trips dealing with topics such as oil alternatives, smart grid, energy efficiency, EV, solar, wind and biogas as well as the required interaction with bridge energy sources such as natural gas.The conference is the largest and leading in the world it, attracts business people, industry leaders, entrepreneurs, start – up companies , government officials,  local and international policy makers in the field of renewable energy.
The conference consists of three days of lectures by leaders in the energy industry worldwide and in Israel renews – Israeli technology companies who will be exhibiting the latest in their field of solar energy, wind energy, Biofiol, energy conservation and energy storage.  The conference will take place at Harrods Dan Eilat.  The conference is a meeting place for policy makers and funding bodies with new technologies and business and allows business and professional dialogue on the implementation of global strategic goals and objectives of the Government of Israel and implementation of renewable energy
Israel is a world leader in the field of renewable energy and the conference is the main stage to showcase Israeli Renewable Energy projects, startups and innovation. The Government of Israel will announce at the conference new ambitious projects and policy measures such as the first grid parity tariff.
For whom –
This tour is for all who are actively engaged in the business of energy ,entreprenures, suppliers,  engineers,government officials ,NGos, policy makers .
Benefits;
Attending this conference will expose you to contacts and information that will change your business forever.You will meet experts in solar bio gass wind energy all areas of the energy business you have always wished to learn more about.
Wont you want to be exposed to great initiatives and give your business the much needed boost and leverage it needs
hurry to join our few selected delegates to the Eilat conference dont miss out
See you in November in the sunny city of Eilat,
Contact us today to secure your place in this highly inspiring tour.
Only 15 seats available dont leave everything to the last minute.
Learn how you can be a leading supplier of renewable energy products in Nigeria .
click link to leave send your message –https://www.smarttravelsuperfan.com/contact-us/
Read testimonials of our satisfied clients  here – https://www.smarttravelsuperfan.com/agrictech-2012/
Call or email us for further information and details
we will be glad to answer all your questions .