Do Not Take A Trip To Israel Come 2013 Until You Read This .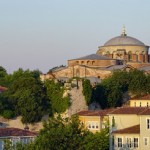 We are proud to present our 2013 up coming tours and we trust you to share in our enthusiasm fun and excitement of our tours . We packaged something special for you to touch you in a memorable way you will not forget in a hurry.
Have you been dreaming about visiting Jerusalem Of Gold sometime during your lifetime then this is for you our joy is to make your dreams a reality this in a pleasant stress free way to visit the Bible land walking in the steps of the Faithful departed of old.
Keep reading you will be pleasantly surprised at what you have been missing out on.
This is how –
Our trips are Executive time and cost saving .
private and educative
Help enrich your spiritual life.
Packaged by experts to suit not only your taste but your purse
Once you decide we take care of the rest.
Exceptional customer service.
Comfortable flight
Best homely accommodation with Healthy meals
Visa assistance ,meet & assist.
Excellent English speaking guide
Do contact us if we left anything out .
Some highlights of things you do on our up coming exciting Israel trips are :
Spending quality time with One of Israel's most experienced tour guides
Renewal of Marriage Vows in Cana
Baptism in River Jordan
Boat Ride on sea of Galilee
Prayer and praise at sites
Float on the Dead sea.
Visit Time Elevator
Buffet lunch in Israel's finest restaurants
4* Star Deluxe or First Class accommodations
Exciting JP ceremony and much more-
Make your choice and register
Tour Dates-
April 14 – 25, 2013 – Israel & Turkey.
October 28 – November 7, 2013 – Israel & Rome .
Call or email us to make your reservation and Join in the fun .
Get more details by leaving a message make your dreams a reality in 2013
Start out today ! Limited seats on our small Group tours
shalom & Best wishes