Discover How our 2013 Agro Tours will grow your Business Guaranteed .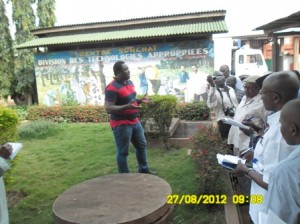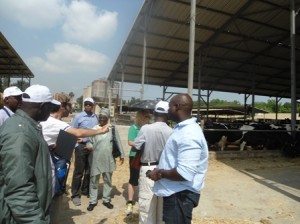 If you missed the  chance to join  our 2012 Agro tours to Israel Agrictech  and Songhai farm center in Port Novo or you enjoyed both trips  here comes other exclusive  opportunities  you should not  miss come 2013 .
Our first Songhai Center Farm tour from 17th – 22nd February 2013.-a great opportunity to learn directly about integrated farming from the experts.
Poultry farmers should not miss out on this great event an international Egg  exhibition in Dubai  –
Egg Middle East Exhibition and Conference   .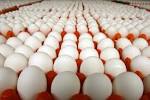 Egg Middle East- the inaugural International Exhibition and Conference in Dubai, will hold  at the Dubai World Trade Center from 26 – 28 March, 2013.
Our tour will be from 24th – 28th join experts round the world to learn more about production & distribution of eggs .Eggs Middle East aims to create direct contact between local companies and global leaders in the latest techniques on production , preservation, packaging and processing of eggs.
Agro 2013.
This Tour will give participants a lot to look out for more  than Israel Agric tech  as you will find everything you have always needed  to grow your business – Mark your calender so you don't miss it .
The 25th International Agricultural Exhibition-Fair Agro 2013 will take place from May 22 to 25, 2013, in Kiev, Ukraine this tour will be from 21st – 26th  May 2013.
AGRO is the leading exhibition for agriculture, agricultural machinery, livestock farming and food industry in Ukraine.
The organizer of the exhibition is the Ministry of Agrarian Policy and Food of Ukraine.
here are a few things you will get at AGRO 2013 –
12th Specialized Exhibition for Livestock Farming and  Veterinary Medicine "Animal Expo 2013"
10th Specialized Exhibition for Horse Breeding and Equestrian Sport  "EquiWorld 2013"
8th Specialized Exhibition "Mushrooms 2013"
7th Specialized Exhibition for Fishing and Fish Farming
Others include – 50 business events (seminars, conferences, presentations)
This exhibition is a must for all who want to make contacts , network , learn new and  innovative ways to grow their business. This tour is a must for every business that needs advancement this year.
The  second  Songhai  Farm Tour- will be from 15th –  19th September.
November – Israel Agro  Tour.
8th – 12th learn agricultural farm techniques from renowned world experts
Israel a small country but with a dynamic and highly advanced agricultural system.
Read testimonial  from other tours here – https://www.smarttravelsuperfan.com/category/business-tours-2/
Email for full details of tours you are interested in
Registration has started
hurry don't  be left out start out today
click this link to leave a message – https://www.smarttravelsuperfan.com/contact-us/