Step up the quality of your life make extra income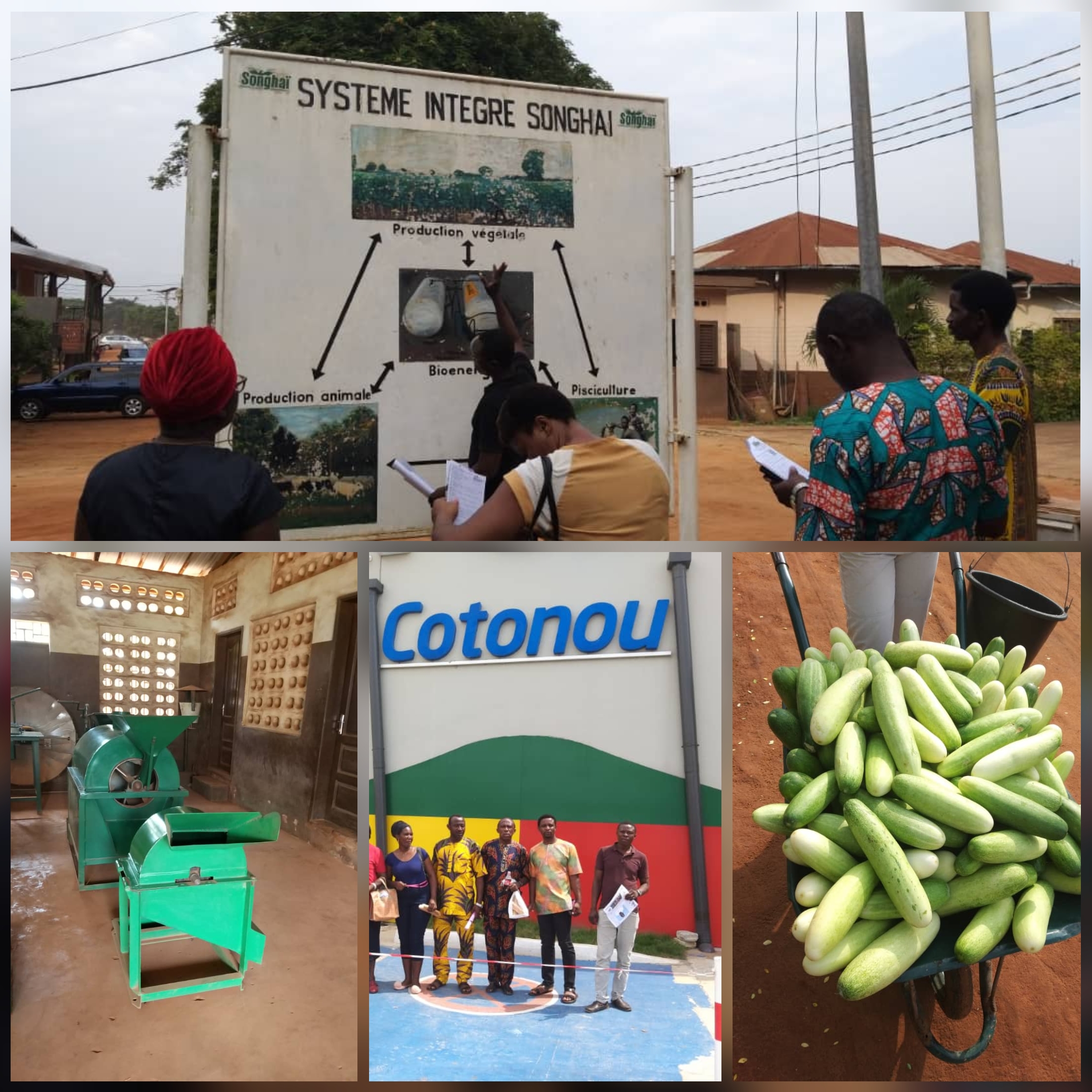 An Agribusiness can serve your need for extra-income, provide food or product(s) that you, family and friends can personally enjoy as well as useful materials for some other activities in your home or business.
But you may be wondering what agribusiness to start, how to start and how to operate it to realize the full benefits – that's the main reason Hadur Travel and Tours has packaged Agro Study Tours to places where you can see, hear and learn practical ways to start, expand and get maximum benefits from such ventures – No matter the size of your venture may be within your home-yard, business premises, on a field or anywhere you can have access to a piece of land whether as small as 20 square metres, half plot, one plot or more, an acre or more, one hectare or more. Some agribusinesses can even be undertaken in just one room within your home, office or any building at your disposal.
What about time constraints?
You may be concerned that such an agribusiness venture would take all of your time – No, it won't if you know how to operate it smartly – the difference between success and failure, smart productive work and drudgery is knowledge. You will work of course but it would be much less stressful, really enjoyable work if you are exposed to simple but highly effective techniques that you will discover during our Agro study tour.
Destination
One of the most popular destinations destinations we take agro tourists to explore the latest, simple and highly effective techniques in farming, agro-processing and other related businesses is the Songhai Farm Centre in Port Novo, Benin Republic.
Whether you take the trip to this farm as an intending farmer or a practising farmer or as a group with passion for farming, you are sure to get inspiration and exposure to solve start up or teething problems in expansion in your agribusiness.
Why Songhai Farm Centre?
It is one of the largest NGO farm projects empowering Africans, an integrated farm that uses ALL its waste produce/products to generate more income. It is a chain of agricultural research centers established by a Nigerian American for the promotion of the study of sustainable farming techniques that include new, evolving or latest techniques.
The farm has about 15 sections – these are farming, aquaculture, bio-gas, mechanisation, poultry, quails, mushroom, grass cutter, snail farming, piggery, among many other things that you will discover on getting to the farm. There is a whole lot more to the Centre than it is possible to explain here. Today both young and old learn from this Centre as it uses old and new methodology in very efficient ways and has specialised trainings for people that want to live comfortably through involvement in farming/other agribusinesses as well as generate wealth eventually.
Why visit with Hadur Travel and Tours?
We are a pioneer Agrotourism company in Nigeria have been organising such agro-study tours for over nine years, we have a good understanding of the different sections at the centre and know how each participant can acquire the knowledge they require. We are also experts at organising travels and tours as we have been organising tours generally for almost two decades – so we also ensure our agro-tourists get not just an agro/business tour but also have some leisure so as to unwind and be refreshed and re-energized from the trip.
The atmosphere/scenery and food
The food and drinks served at the restaurants in Songhai Centre are produced on the farm so you are going to enjoy nourishing, farm fresh food. As mentioned earlier, all the wastes on the farm are converted to other useful products e,g kitchen and sewage wastes are used in the production of biogas and other gases for cooking and provision of electricity. Plants that absorb odours are planted along some drainages to prevent foul stench. So the environment is naturally clean in addition to having wide array of beautiful flowers and other plants.
What do you require to get there?
Songhai Farm Headquarters is in Port Novo, Benin Republic, so as you are traveling out of the country, you would need either an ECOWAS or International passport as well as your yellow card.
Duration
You can choose to go for a simple trip to spend about two hours touring the entire farm with a guide or a study tour from about 2 – 7 days for field studies in chosen sections of the farm with instructors. If you are planning to spend more than a day on your trip you need to secure accommodation on the farm. For your meals, there are two restaurants – European and African where you get farm fresh meals and drinks from the farm produce.
Extra Training
Aside this, you can get hands-on training on how to set up or manage your own farm but you must be ready to physically work on the farm though there are techniques that would ensure that the work is not strenuous.
Holiday destination
In case you would want to take family or friends on visit to the Centre for a holiday and/or to get them to see first-hand how farming, agro-processing and other related businesses can be done effectively, without stress and enjoyably, Hadur would package a memorable trip for you all.
If all you need is a few days of quiet time in a serene environment Songhai farm is the answer. If you want to eat right, recover from an Illness or have a change of environment in a quiet place to relax or enjoy, at Hadur, we organise very cost-effective and highly worthwhile trips.
Contact us today to join our next trip with maximum benefits from our professionally organized study tour simply fill the contact form .
.