Learn innovative ways of Agric businessstartup or development at Agrictech Asia in Gujarat India September 2012
Agric Tech Asia 12 CONFERENCE:  A Rich and Inspiring Basket of Agricultural and Agro Allied Opportunities.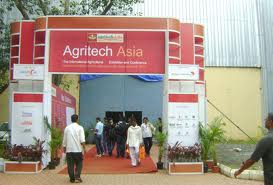 We invite you today to take a tour of the latest international Agricultural EXPLOITS in Asia with Hadur Travels to Soar Your   Profits and Give Your Business the Much Needed Boost.
Dear Reader,
Hadur travels as consultants and tour operators  will be leading a group of top  market  players in Agriculture  to one of the greatest Agricultural exhibitions in the world – we know you always want to be part of success  and would love to join world experts in the field of agriculture .Or  won't you love to be a part of it ?As the firms  Principal consultant I am sending you a personal invitation to join this thrilling and educative tour  since  I will be personally leading the group.
I will share  this little back ground information with you   – I don't want you to start thinking what the heck is she talking about at this time because what I want to share with you is free but it's worth thousands of Naira  as It was  learnt  from  my exposure in participating and organizing  Business Tours .
Ever heard of 0 1 0  what  this simple math's formula  means is that you have a heavy meal during lunch for breakfast & dinner you starve  this shows that for many Nigerians getting to eat healthy meals is a luxury We operate in an environment where the basic necessities of life are almost impossible to get for the average working  man-  housing , stable electricity , good roads  clean pipe borne water so it's a survival of the fittest kind of life -Trust me I am a never say die person – I keep trying until I succeed and here is a very exciting opportunity – if you choose to go on this trip with me my name is Funke Taiwo Most people call me Ramael .I am the CEO of Hadur Travel and Tours Ltd and Hadur Consult Ltd .I had a brief start in Agriculture as a fish and snail farmer.
Today  I  use all resources at my disposal as a tour operator , Business consultant (ILO TRAINED)and farmer to package professional and inspiring  tours to trade fairs or exhibitions  leading  you to an international exhibition to experience things  that will change the face of your business  forever.If we had a  sucess story to tell about agrictech Israel we can do much more in India read details   http://www.businessdayonline.com/NG/index.php/markets/agribusiness/38605-tourists-return-from-israel-with-plans-for-agro-business-expansion.
Keep reading to get all the details of our September tour to Agrictech Asia at Mahatma Mandir Gandhinagar,Gujarat India
Why choose India? Is there anything new to learn?
Agriculture in India
Agriculture in India has a significant history. Today, India ranks second worldwide in farm output. Agriculture and allied sectors like forestry and fisheries accounted for 16.6% of the GDP in 2009, or about 50% of the total workforce.
Agriculture is demographically the broadest economic sector and plays an important role in the overall socio-economic fabric of India.
According to world agriculture statistics, India is the world's largest producer of many fresh fruits and vegetables, as well as milk, major spices, select fibrous crops such as jute, and several staples such as millet and castor oil seed.
India is the second largest producer of wheat and rice, the world's major food staples. India is also the world's second or third largest producer of several dry fruits, Agriculture-based textile raw materials, roots and tuber crops, pulses, coconut, sugarcane and numerous vegetables.
India ranked within the world's five largest producers of over 80% of agricultural produce items, including many cash crops such as coffee and cotton, in 2010. As of 2011 India is also one of the world's five largest producers of livestock and poultry, with one of the fastest growth rates.  The agricultural equipment market in India is estimated to be valued at INR 299.1 billion (US $6.7 billion) in 2010 and has huge growth potential. The increasing credit available to farmers and the benefits of productivity due to mechanization have together created a demand for agricultural machinery. Tractors and tractor driven products account for the maximum share of usage as they represent the most commonly used farm equipment.
In India as around the world, indeed in Nigeria as well production and distribution of food has become an increasingly important priority in recent years.  With the changing agricultural scenario and new levels of global competition, India must exploit the available resources at their maximum level.
At Hadur travels we strongly believe we have a key role to play in ensuring Nigerians get to buy and eat affordable Healthy meals every day as  part of our contribution we have put together an inspiring programme for your benefit.
Our September   2012 Agrictech Conference at Mahatma Mandir Gandhinagar,Gujarat India is one of our initiatives to give Nigerians the much needed help and exposure to build a sustainable business in agriculture.
Event Structure
The event will be spread over 4 days with the 1st day for an inaugural session and perception gathering exercise from the farmers.
Days 2, 3 & 4 will be dedicated for thematic discussions and field visits.
The event will also include demonstrations and display of best practices from within and outside Gujarat.
Objectives of the Conference
To act as multi-stakeholder platform, provided by the Government of Gujarat and CII, to deliberate on the key agri-issues, post-harvest technologies
To identify the best practices in agriculture across the globe
To showcase the recent technologies through demonstrations and displays
To bring farmers, industry experts, expert faculty members, policy makers and private players to evolve better strategies
Session Topics
Use of Information & Technology in Agriculture
Sharing of Best Practices
Role of Biotechonoly
Value Addition in Agri-Processing
Attracting Investments in Agriculture
Special Session by Israeli Experts
Take a cue from Agrictech 2011.
Kenes and Radeecal Communications initiated a platform for bringing together the very latest agriculture technologies and professionals to interact, understand buyer-seller needs, and bring awareness to all segments of end users.  Agritech Asia took place last September 6-7-8, 2011 at the Bombay Exhibition Center, NSE Complex in Mumbai, India.
From results below it was a Hugh success –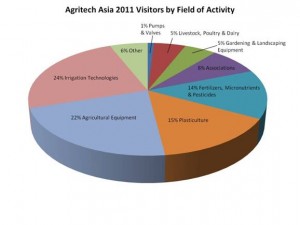 Agrictech Asia 2011 Highlights
27,000 visitors from Asia Europe North America, and the Middle East
100+exhibitors from 8 different countries
300 one-on-one meetings
35 renowned international speakers
400 conference participants
MASHAV seminar on" innovative agro-technologies for sustainable
Agricultural development" featuring leading Israeli experts and presentations by top Israeli companies
Networking
Networking at Agrictech Asia is the most comprehensive forum where International agricultural and industry executives, academia, institutional investors, venture capitalists, analysts, and other experts will have the opportunity to shape the future collaboration landscape of agricultural technology.
You can pre-select and manage your meetings, while at the same time profiling yourself in the way that will attract potential business partners, investors and friends.
You will learn of a service aimed at senior-level executives and will include industry specific software that enables you to pre-arrange one-on-one meetings with your desired partners for free.
Profile:
Advanced equipment technology
Agro industry set ups
Cost saving products
Renewable energy in Agriculture
New Plastic Technology in agric
High Tech agricultural Bio Technology
International Training & cooperation
Research and Development
Joint projects and knowledge.
Up to date exhibitions will be in these areas,
Agricultural buildings
Agricultural Machines
Bio Fuel
Chemical Fertilizers
Poultry Farmers
Research and development
Rural Development
Software & hardware
Irrigation & water management
Floriculture
Dairy farming
Plant protection
Post-Harvest  treatment   much more
FOR WHOM:
 Agronomists
Bankers and Investors
Distributors
Engineers and Technicians
Farm Owners
Government Representatives
Marketers
Heads of Municipalities
Professional Consultants
Researchers
Project Managers
Scientists
BENEFITS
Get the opportunity to meet with the industry players to forge lasting relationships with personalities like local government officials and international market operators worldwide for advanced Business connections. It becomes more important to note that there will be no other opportunity like this till the next year!  To those who make the most of it, it will be the greatest opportunity of a life time.
WHAT WILL YOU BE DOING IN Gujarat?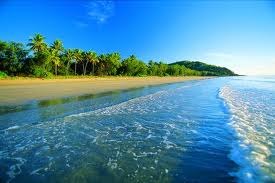 GUJARAT – TERMED THE GROWTH ENGINE OF INDIA is situated on the western coast of India; Gujarat has long been considered one of the most progressive states of In­dia on both the industrial and agricultural fronts. Imbued with a proactive, visionary outlook, the government of Gujarat has catalyzed development in various spheres, thus propelling the state towards progress.
Gujarat is endowed with abundant natural resources in terms of fertile land, river systems, good soil and climatic conditions in many parts of the state and good support in terms of input industries and, most importantly, enter­prising people and technical talent. These many advan­tages contribute significantly to Gujarat's vibrant agricul­tural sector.
Strengths of Gujarat's Agriculture Business Sector
Diversified crops and cropping patterns
Climatic diversities – 8 agriculture climatic zones
Strong agricultural research capabilities
4 agricultural universities
Emerging contract farming opportunities
Strong agriculture marketing infrastructure: APMCs, market yard, cold storages, processing units, services and business centers
Increasing adoption of hi-tech agriculture technologies like tissue culture, green houses and shed-net houses leading to higher yield and production
A VSAT based real time multi commodity exchange at Ahmedabad
Agriculture export zones: mango and vegetables, onion, sesame
Upcoming critical infrastructure: perishable cargo complex, banana pack house, port-based agriculture cargo handling logistic hub, vapor heat treatment (VHT) with integrated pack house
Major Agricultural Crops: Bajra, Groundnut, Cotton, Rice,   Maize, Wheat, Mustard, Sesame, Pigeon pea, Green gram and Sugarcane
Major Horticulture Crops:
Mango, Banana, Sapota, Lime, Guava, Tomato, Potato, Onion, Cumin, Garlic,   Isabgul and Fennel
September is fast approaching and registration started on a fast note to close by 1stweek in August we  are not really sure about having a supplementary list we have only 20 slots so don't risk being left out.
TESTIMONIAL:
Chief Godwin Oruh: I attended the 18th Agrictech international agricultural exhibition may 13-20 2012 in Tel Aviv, Israel.  I am an Agro-chemical merchant and was highly impressed with green-house farming that makes it possible to produce any food all year round Agrictech dealt more on bio-technological control of pests and diseases. There is low level of usage in Nigeria.
Contact us today to register .Now is the time not tomorrow.
Click here to leave a message immediately act fast to get your place
https://www.smarttravelsuperfan.com/request-a-quote/
Call -08033134108 today to book your seat, or email – hadurconsult@yahoo.co.uk

CHEERS – see you at Agric tech ASIA 12