FOOD-TECH EURASIA EXPO A Solution to your Packaging and Processing Needs.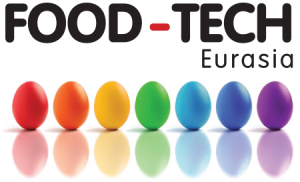 Sharing Exciting News and Announcements with You Everyday Check this out .
Introducing the 13th International Food and Beverage Technologies Fair:
Food-Tech Eurasia holding simultaneously with world class Eurasia Packaging Fair 2018 in Istanbul,Turkey
Food Tech Eurasia is one of the largest, most comprehensive and effective trade fairs for food processing and packaging of the Eurasian region. It showcases the latest in food processing, food storage, food hygiene, additives and much more.
This package works around the Food Tech Eurasia where manufacturers find innovative, reliable, cost effective and high quality solutions to take their products to market. Co-located with the world class Eurasia Packaging Fair, the two events let visitors discover food and beverage processing and filling technologies through to packaging production that makes product shelf ready.
Take advantage of this unique opportunity to meet, network, negotiate and conduct business in an emerging dynamic market. Attend Food-Tech Eurasia and Eurasia Packaging Fairs to meet over 1200 leading suppliers within the packaging and food processing sectors gathered from Turkey, Eurasia and countries around the world.
Every year over 50.000 industry professionals attend Food-Tech Eurasia Fair and co-located Eurasia Packaging Fair to enjoy four days of business and networking from a variety of organizations
To attend this amazing exhibition, the following people and more will find new equipment, technology and materials to lower costs, reduce waste and increase efficiencies, see life demonstrations of the newest products and technologies and much more…
Food & Beverage Company/Industry
Milk and Dairy Product Producers.
Quality control managers
Hotel, cafe and restaurant managers
Laboratory specialist
Sales manager
Investors/company owners etc
What do I Stand to Gain?:
A great place to make sweet deals.
A fresh solution for milk and dairy products.
Strengthen your growth potential with cold chain.
Conscious solutions for safety, control and hygiene.
Technologies for meal and meat production to maximize efficiency
Find new distribution channels and reach new markets
Save time and money
Launch new products
Anticipate future market changes
Generate new sales leads.
Scope of the Fair :
A very wide scope for players in the Food and Beverage chain, Beverage And Liquid Food Technology , Milk And Dairy Products Technologies, Meat And Meat Products Technologies ,
, Food Safety, Hygiene And Quality Control Technologies, Packaging Products ,Complementary Packaging Materials and much more !
Our Package;
Visa Procurement, Return Flight, Hotel & Breakfast, Tour, Transfers,
Tour Date: October 28th – 4th November
Don't be left out in this amazing opportunity, last year's fair was a huge success and you do not want to take another person's testimony for it yeah? Bring out the best of your products .
To request for details fill the contact us form on this page ,
Hurry Limited slots available! Be part of this Amazing tour .