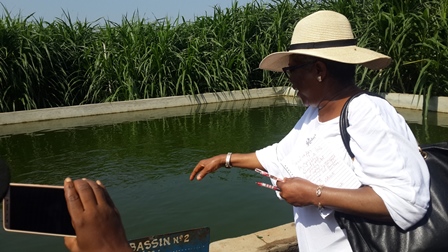 Determination gives you the resolve to keep going in spite of the roadblocks that lay before you."  –Denis Waitley.
We are tour operators with a difference, inspiring & empowering farmers through Agrotourism we help you solve problems in Agriculture. Our unique and inspiring tours will take you on visits to farms that will help you boost farm income.
What is your stake – To be your own Boss or not?
To be your own boss is a life-long venture it requires in-depth planning, diligent thoughtfulness, careful consideration and unshakeable faith to create a product or service of value, meet other people's needs or solve problems in agriculture.
Only people psychologically prepared should contemplate starting their businesses. Obstacles are dream killers they come in different packages'.
To survive & boost farm income the smart entrepreneur must quickly identify and master them.
What you need to do to start Your own farm .

Many people ask me this question where do i start? I will love to have my own farm.
Starting a farm takes fortitude in addition to knowledge. You've got to stick with your plans, constantly think strategically, and choose to over come problems of Agriculture
that come your way.
Usually part of what  it takes to get started on the path to become a farmer is a bit of education, answer basic questions  like where  to get funding, how to design a farm, choose  your equipment, and how to  manage a farm. In reality other issues may come up depending on location size background of the farmer etc .
Every farmer experiences a learning curve:
Despite all  the hurdles and challenges, many people are stepping away from the regular white collar jobs  for a career in farming.  New farmers view the farming lifestyle as a physically engaging and fulfilling career that guarantees independence and leadership.  Careful planning, creative use of resources, along with determination and perseverance will help new farmers overcome most of the challenges of starting a new business and boosting farm income.
The National Young Farmers Coalition Surveys Beginning Farmers
According to a 2011 study performed by the National Young Farmers Coalition, the top 2 challenges facing young and new farmers today are lack of capital, and a lack of access to land.
This is where our tours come in to give you the leverage you need to start out
Network with like minded professionals.
Get experts to tell you secrets of farming.
Solve problems in Agriculture.
Learn waste to wealth techniques
Get exposed to new techniques to boost farm income.
You will not be disappointed .
Up coming tours for 2017
Contact  us  for details of our upcoming exciting Songhai study tours:
Songhai Study Tour Port Novo *5TH – 9TH March*, * 28TH May – 1st June
*27TH – 31ST August* and *19TH – 23RD November*
Agritech Africa exhibition Kenya *12TH – 17TH June*
We also have a *one of its kind* combined
Agro + Pilgrimage to Israel
Date: *21ST – 27TH October*
TESTIMONIALS : NOV 2016
Extraordinary and life changing.  – Lady Onyeka Onwenu.
Songhai should keep on helping the world. It is a big gift God has given them to share to the world. Anehe Ternenge Basil.
This is a one stop shop that all aspiring farmers should see. Engr. D B Gambo.
Kindly share this beneficial agro study tour packages with your friends and family today.
Contact us for full details by leaving a message on our contact form.