Amazing 2019 Agriculture Pilgrimage and Exhibition Packages
The year 2018 was an awesome one for us at Hadur Travels. It started with an invitation to lead a group of farm enthusiasts on an educational study tour of Songhai farm Port Novo in February as the year progressed it included several other tours including Kenya and Istanbul ,3 Awards and ended with a Jerusalem pilgrimage in November.
2019 Year packages and experience will surely surpass that of the previous year as we have lined up series of exciting, inspiring and educational tours for all. Simply read through this post carefully to make your choice and to join us on one of our Amazing 2019 trips.
Our tour offerings fall within three major categories as listed below all aimed at exposing you to new skills, techs and procedures in shaping & growing your business to help you maximize your productivity or renew your spiritual life.
Agricultural Study Tours:
At Hadur Travels we believe that increased productivity and ongoing innovations are integral to agriculture, learn how to apply new skills and knowledge about agriculture to boost your output and soar your profit.
Available Agro Tours Packages:
Songhai Study Tour – Feb 24th – 28th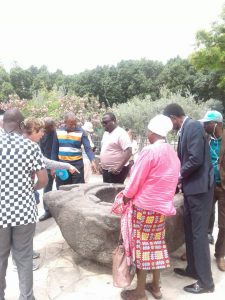 Songhai Study Tour – July 21st – 25th
Songhai Study Tour – Dec 15th – 19th
Religious Tours:
Pilgrimages: For us a Pilgrimage is a meaningful journey to a sacred place. It provides the opportunity to step out of the non-stop busy days of our lives, for a time of quiet sober reflection and a chance to 'walk through' some of the issues that we have on our minds, simply put a time of 'being' rather than always 'doing'. Come and Explore the Holy Sites of Israel. Walking in the footsteps of Jesus our Saviour and His Disciples experience a deeper connection with Christ as you journey through the Biblical sites of the Holy Land –
Our promise? -You will never be the same- trust us!
Available Dates;
Easter April Israel Pilgrimage – April 14th – 22nd
Nov Israel Pilgrimage – Oct 31st – 8th November.
New and exciting Packages to Egypt and Turkey coming soon.
Exhibitions: Hadur travels packaged tours to exhibitions are a powerful, cost-effective component of a well-planned marketing strategy. In a commercial world increasingly dominated by e-marketing they provide an essential platform for face to face contact with existing clients as well as new. No other promotional medium can deliver thousands of high quality sales opportunities in just a few days! A recent German survey found that: "86% of all decision makers view trade fairs as one of the most important instruments assisting them during the purchasing and procurement process" (Link Institute, 2008) . This year our packages include how to package and brand your products. Cosmetics, Medical, Agriculture and other exciting ventures. Meet and network with CEOs, Managers and Sales representatives of various Large & Medium Scale Enterprises to learn trade secrets to soar your profit.
2019 Exhibitions / Fairs Tour Packages: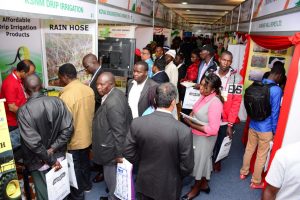 Medical Tour Istanbul Turkey – Mar 26th – 31st
CosMaking Istanbul Turkey – Sept 29th – 5th Oct
Food Tech Istanbul Turkey – Oct 20th – 27th
Working on more ……….
For Full details on any of these tour packages simply fill our contact form or
📞Call or mail us: to learn more about the tours:
Click this link to understand why it's a must to visit exhibitions or trade shows http://www.smarttravelsuperfan.com/attend-agro-exhibitions-experience-guarantee/
Early planning saving and confirmation is the key to having successful tours
Keep Checking,