A CLIENT SHARES HIS EXPERIENCE OF VISIT TO THE SONGHAI INTEGRATED FARM CENTRE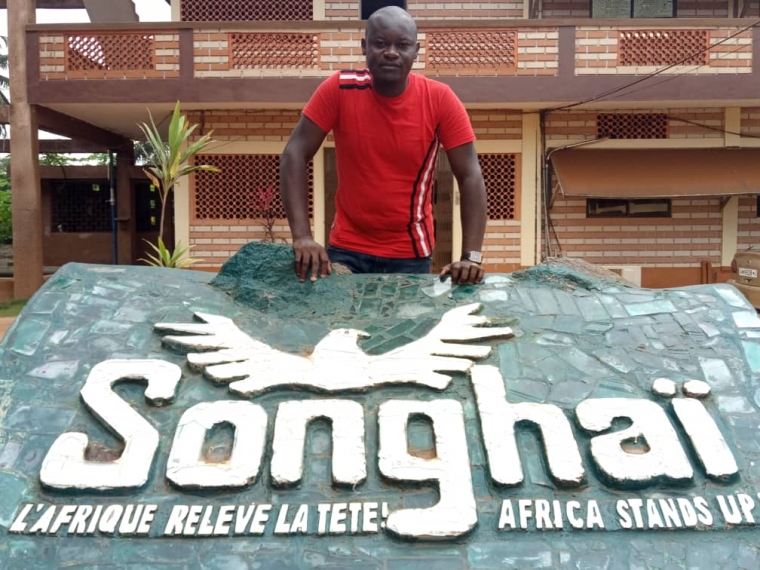 We present a detailed explanation from one of our past agro guests on his experience on our study tour to Songhai farm Port Novo.
Out of my desire to acquire new knowledge and skills, and my quest to understand the nitty-gritty of integrated farming systems, I and other guests of Hadur Travels embarked on a week-long sojourn to Songhai Integrated Production and Training Center. This is a farm nestled in a 22-hectare parcel of land in the Quando neighborhood of Porto Novo, the Republic of Benin.
Established in 1985 by Father Godfrey Nzamujo, a Dominican priest and native of Nigeria, the Songhai Regional Center has been recognized as 'Centre of Excellence' by the United Nations (UN) and the Economic Community of West African States (ECOWAS) with a staff strength of about 2,000 workers for efficient operations.
The center is responsible for training more than 500 students and receives over 20,000 visitors every year. This contributes to agro-tourism and agripreneurship. Songhai Centre operates as a decentralized business model underpinned by sustainable agriculture and integrated farming systems with four additional centers in Benin Republic and many others spread across Africa including Nigeria, DRC Congo, Liberia, Sierra Leone, amongst others.
On arrival, the center looks serene from the outside, but a walk down the entrance leads to a beehive of activities in the various functional units of the center including workshops, a supermarket, an agro-shop, processing ventures, industrial zones, as well as research and training farms.
At exactly 8:00 AM (GMT+1) on Monday, July 22, 2019, our group – like many other visitors from within and outside Benin – got ready to begin a technical tour of the production and industrial facilities. We started with an introductory session about the history of Songhai Regional Center including its core philosophy, vision, and key achievements over the past 34 years. We visited different sections of the farm including poultry, fishery, a section for pastry, and crop production units, juice processing, palm oil processing, feed mill, compost preservation, and biogas system units.
Apart from the general visit, training sessions were held at the poultry section of the center which houses different types of livestock including chicken of different species. The other training areas equally handled by Songhai`s skilled and experienced instructors focused on the preparations of compost manure (organic manure), renewable energy (biogas), mushroom production and management practices for fishery production.

At Songhai, there are three levels of production namely: primary, secondary and tertiary. The primary level of production involves the cultivation of cash crops, vegetables, poultry, fishery, and livestock. While the secondary level of production involves the conversion of raw materials produced at the first level into finished products through the various units such as food processing (juice, dairy and pastry productions), bio-gas production, mechanization and palm oil processing. For example, palm kernel oil obtained from oil palm is further processed for soap making at the center. The final level of production, the tertiary level includes the training, finance, partnerships and administration units which has agro-shop, restaurant, and the supermarket; where finished products are sold.
What still amazes me is the fact that Songhai operates an integrated system that emphasizes on 'zero waste' aimed at mitigating the impacts of climate change, as well as protecting the natural environment.
Indeed, the Songhai experience provided precious lessons for me on my agrarian journey. I have learned about human and natural resources development, sustainable and organic production, processing and marketing; as well as entrepreneurship and leadership development in rural communities. In addition, the importance of empowering local communities with the needed skills and capacities for agricultural production cannot be overemphasized.
Credit: Eric Nyikwagh
We invite you to take a tour to Songhai farm to get a first-hand experience of the farm today.
Our Upcoming Tours :
16th – 20th February 2020
19th – 23rd July 2020
29thNov – 3rd Dec 2020
Simply fill contact form to request for details